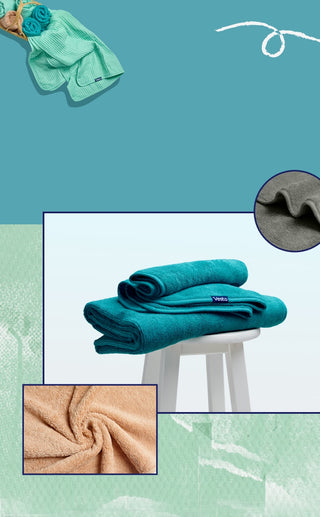 Making your shower time extraordinary
Towel Comparison Chart
PLUSHEST

Plush Towel

Our most balanced model - Sleep on the perfect mix of foam and springs.

MOST VERSATILE

Everyday Towel

This everyday towel weaves the perfect balance of softness, ultra-absorbency and fast-drying.

FASTEST DRYING

Fast-Drying Towel

Our fastest drying towel. Great for those who want to get in the shower, get out and get on with it.

MOST STYLISH

Dual-sided Check Towel

This check-textured towel is meticulously crafted to elevate your bathing rituals.

MOST COMPACT

Ultralight Towel

This towels feature a strong yet light 320 GSM construction, making them perfect both on-the-go and for everyday use.

MOST STYLISH

Geometric Towel

Featuring a striking geometric pattern, this towel is both functional and fashion-forward.