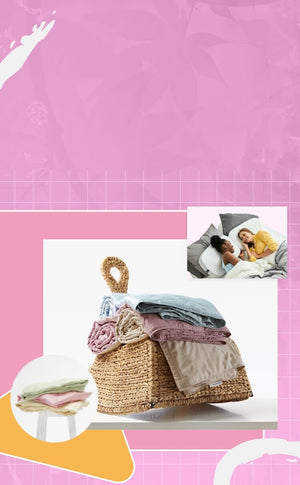 Dive Into New Summer Style - Up to 40% off
Embrace sun-kissed savings,and shop all cooling essentials. Don't miss out!
Ready for a better deal?
Save extra on our cozy essentials for a limited time.
1
Register before the event starts.
Our representative will collect your email so that we can create the exclusive discount code for you.
2
Shop and save on the premium comfort.
Simply fill in your registered email and the exclusive discount code when checkout to save big.
3
Your order is ready for shipment!
If you have any questions regarding your order, please feel free to contact our representative for support.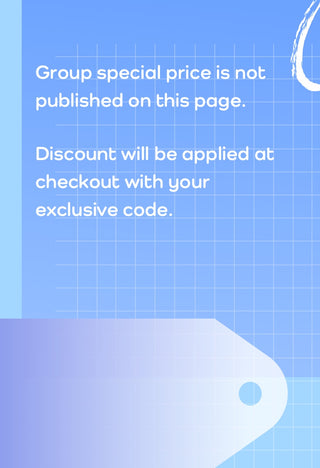 Best Seller
Our most popular sleep products for one cozy price.
MOST POPULAR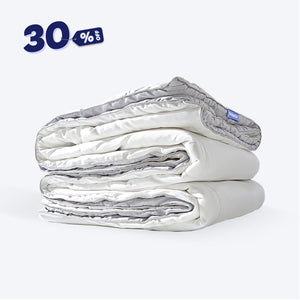 { "id": 6184458158232, "handle": "silk-filled-duvet", "variants": [{"id":37781883846808,"title":"Full \/ Queen \/ Space Grey","option1":"Full \/ Queen","option2":"Space Grey","option3":null,"sku":"D201QSG","requires_shipping":true,"taxable":true,"featured_image":{"id":41707119902872,"product_id":6184458158232,"position":47,"created_at":"2022-09-19T20:36:09-07:00","updated_at":"2023-09-10T20:38:07-07:00","alt":"*hidden","width":1185,"height":1185,"src":"\/\/vesta-sleep.com\/cdn\/shop\/products\/3_3x_178321f0-619b-4b01-9013-4b9d13e7a8b8.jpg?v=1694403487","variant_ids":[37781883814040,37781883846808,37781883879576]},"available":true,"name":"Silk-filled All-season Duvet - Full \/ Queen \/ Space Grey","public_title":"Full \/ Queen \/ Space Grey","options":["Full \/ Queen","Space Grey"],"price":34900,"weight":0,"compare_at_price":null,"inventory_management":"shopify","barcode":"6974708290015","featured_media":{"alt":"*hidden","id":34425379651736,"position":47,"preview_image":{"aspect_ratio":1.0,"height":1185,"width":1185,"src":"\/\/vesta-sleep.com\/cdn\/shop\/products\/3_3x_178321f0-619b-4b01-9013-4b9d13e7a8b8.jpg?v=1694403487"}},"requires_selling_plan":false,"selling_plan_allocations":[],"quantity_rule":{"min":1,"max":null,"increment":1}},{"id":42269758029976,"title":"Full \/ Queen \/ Mirage White","option1":"Full \/ Queen","option2":"Mirage White","option3":null,"sku":"D201QMW","requires_shipping":true,"taxable":true,"featured_image":{"id":42115539796120,"product_id":6184458158232,"position":48,"created_at":"2022-11-23T22:29:29-08:00","updated_at":"2023-09-10T20:38:07-07:00","alt":"*hidden","width":1185,"height":1185,"src":"\/\/vesta-sleep.com\/cdn\/shop\/products\/1ca01592-5e44-4524-846b-f2e90279104d.jpg?v=1694403487","variant_ids":[42269758029976,42269758062744,42269758095512]},"available":true,"name":"Silk-filled All-season Duvet - Full \/ Queen \/ Mirage White","public_title":"Full \/ Queen \/ Mirage White","options":["Full \/ Queen","Mirage White"],"price":34900,"weight":0,"compare_at_price":null,"inventory_management":"shopify","barcode":"","featured_media":{"alt":"*hidden","id":34844381544600,"position":48,"preview_image":{"aspect_ratio":1.0,"height":1185,"width":1185,"src":"\/\/vesta-sleep.com\/cdn\/shop\/products\/1ca01592-5e44-4524-846b-f2e90279104d.jpg?v=1694403487"}},"requires_selling_plan":false,"selling_plan_allocations":[],"quantity_rule":{"min":1,"max":null,"increment":1}},{"id":37781883814040,"title":"King \/ Cal King \/ Space Grey","option1":"King \/ Cal King","option2":"Space Grey","option3":null,"sku":"D201KSG","requires_shipping":true,"taxable":true,"featured_image":{"id":41707119902872,"product_id":6184458158232,"position":47,"created_at":"2022-09-19T20:36:09-07:00","updated_at":"2023-09-10T20:38:07-07:00","alt":"*hidden","width":1185,"height":1185,"src":"\/\/vesta-sleep.com\/cdn\/shop\/products\/3_3x_178321f0-619b-4b01-9013-4b9d13e7a8b8.jpg?v=1694403487","variant_ids":[37781883814040,37781883846808,37781883879576]},"available":true,"name":"Silk-filled All-season Duvet - King \/ Cal King \/ Space Grey","public_title":"King \/ Cal King \/ Space Grey","options":["King \/ Cal King","Space Grey"],"price":39900,"weight":0,"compare_at_price":null,"inventory_management":"shopify","barcode":"6974708290022","featured_media":{"alt":"*hidden","id":34425379651736,"position":47,"preview_image":{"aspect_ratio":1.0,"height":1185,"width":1185,"src":"\/\/vesta-sleep.com\/cdn\/shop\/products\/3_3x_178321f0-619b-4b01-9013-4b9d13e7a8b8.jpg?v=1694403487"}},"requires_selling_plan":false,"selling_plan_allocations":[],"quantity_rule":{"min":1,"max":null,"increment":1}},{"id":42269758062744,"title":"King \/ Cal King \/ Mirage White","option1":"King \/ Cal King","option2":"Mirage White","option3":null,"sku":"D201KMW","requires_shipping":true,"taxable":true,"featured_image":{"id":42115539796120,"product_id":6184458158232,"position":48,"created_at":"2022-11-23T22:29:29-08:00","updated_at":"2023-09-10T20:38:07-07:00","alt":"*hidden","width":1185,"height":1185,"src":"\/\/vesta-sleep.com\/cdn\/shop\/products\/1ca01592-5e44-4524-846b-f2e90279104d.jpg?v=1694403487","variant_ids":[42269758029976,42269758062744,42269758095512]},"available":true,"name":"Silk-filled All-season Duvet - King \/ Cal King \/ Mirage White","public_title":"King \/ Cal King \/ Mirage White","options":["King \/ Cal King","Mirage White"],"price":39900,"weight":0,"compare_at_price":null,"inventory_management":"shopify","barcode":"","featured_media":{"alt":"*hidden","id":34844381544600,"position":48,"preview_image":{"aspect_ratio":1.0,"height":1185,"width":1185,"src":"\/\/vesta-sleep.com\/cdn\/shop\/products\/1ca01592-5e44-4524-846b-f2e90279104d.jpg?v=1694403487"}},"requires_selling_plan":false,"selling_plan_allocations":[],"quantity_rule":{"min":1,"max":null,"increment":1}},{"id":37781883879576,"title":"Twin \/ Twin XL \/ Space Grey","option1":"Twin \/ Twin XL","option2":"Space Grey","option3":null,"sku":"D201TSG","requires_shipping":true,"taxable":true,"featured_image":{"id":41707119902872,"product_id":6184458158232,"position":47,"created_at":"2022-09-19T20:36:09-07:00","updated_at":"2023-09-10T20:38:07-07:00","alt":"*hidden","width":1185,"height":1185,"src":"\/\/vesta-sleep.com\/cdn\/shop\/products\/3_3x_178321f0-619b-4b01-9013-4b9d13e7a8b8.jpg?v=1694403487","variant_ids":[37781883814040,37781883846808,37781883879576]},"available":true,"name":"Silk-filled All-season Duvet - Twin \/ Twin XL \/ Space Grey","public_title":"Twin \/ Twin XL \/ Space Grey","options":["Twin \/ Twin XL","Space Grey"],"price":34900,"weight":0,"compare_at_price":99900,"inventory_management":"shopify","barcode":"6974708290008","featured_media":{"alt":"*hidden","id":34425379651736,"position":47,"preview_image":{"aspect_ratio":1.0,"height":1185,"width":1185,"src":"\/\/vesta-sleep.com\/cdn\/shop\/products\/3_3x_178321f0-619b-4b01-9013-4b9d13e7a8b8.jpg?v=1694403487"}},"requires_selling_plan":false,"selling_plan_allocations":[],"quantity_rule":{"min":1,"max":null,"increment":1}},{"id":42269758095512,"title":"Twin \/ Twin XL \/ Mirage White","option1":"Twin \/ Twin XL","option2":"Mirage White","option3":null,"sku":"D201TMW","requires_shipping":true,"taxable":true,"featured_image":{"id":42115539796120,"product_id":6184458158232,"position":48,"created_at":"2022-11-23T22:29:29-08:00","updated_at":"2023-09-10T20:38:07-07:00","alt":"*hidden","width":1185,"height":1185,"src":"\/\/vesta-sleep.com\/cdn\/shop\/products\/1ca01592-5e44-4524-846b-f2e90279104d.jpg?v=1694403487","variant_ids":[42269758029976,42269758062744,42269758095512]},"available":true,"name":"Silk-filled All-season Duvet - Twin \/ Twin XL \/ Mirage White","public_title":"Twin \/ Twin XL \/ Mirage White","options":["Twin \/ Twin XL","Mirage White"],"price":34900,"weight":0,"compare_at_price":99900,"inventory_management":"shopify","barcode":"","featured_media":{"alt":"*hidden","id":34844381544600,"position":48,"preview_image":{"aspect_ratio":1.0,"height":1185,"width":1185,"src":"\/\/vesta-sleep.com\/cdn\/shop\/products\/1ca01592-5e44-4524-846b-f2e90279104d.jpg?v=1694403487"}},"requires_selling_plan":false,"selling_plan_allocations":[],"quantity_rule":{"min":1,"max":null,"increment":1}}], "vendor": "Vesta", "type": "Duvet", "available": true, "options": ["Size","Color"], "price": 34900, "featured_image": "//vesta-sleep.com/cdn/shop/files/17_1.jpg?v=1694398266", "images": ["\/\/vesta-sleep.com\/cdn\/shop\/files\/17_1.jpg?v=1694398266","\/\/vesta-sleep.com\/cdn\/shop\/files\/Silk-filledThermoregulatingDuvet-2_2x_1.jpg?v=1695629597","\/\/vesta-sleep.com\/cdn\/shop\/files\/14_3.jpg?v=1695629597","\/\/vesta-sleep.com\/cdn\/shop\/files\/PeiTu-444_2x_7_1.jpg?v=1694403489","\/\/vesta-sleep.com\/cdn\/shop\/files\/PeiTu-444_2x_6_1.jpg?v=1694403489","\/\/vesta-sleep.com\/cdn\/shop\/files\/Silk-filledThermoregulatingDuvet-2_4_2x_1.jpg?v=1694403489","\/\/vesta-sleep.com\/cdn\/shop\/files\/PeiTu-444_2x_6_3.jpg?v=1694403489","\/\/vesta-sleep.com\/cdn\/shop\/files\/Silk-filledAll-seasonDuvet_2x_132c1dea-2d0b-481d-94a5-91a6627f6b90.png?v=1694403489","\/\/vesta-sleep.com\/cdn\/shop\/files\/PeiTu-444_2x_b81c7a81-1984-4c0f-8963-c5b204ddd640.jpg?v=1694403489","\/\/vesta-sleep.com\/cdn\/shop\/files\/PeiTu-444_2x_5_45aed559-701f-4692-8927-19327cf4c802.jpg?v=1694403489","\/\/vesta-sleep.com\/cdn\/shop\/files\/PeiTu-444_2x_2_5c21b2bd-6749-4a7b-9fe2-31de03e66850.jpg?v=1694403489","\/\/vesta-sleep.com\/cdn\/shop\/files\/14_1.jpg?v=1694403489","\/\/vesta-sleep.com\/cdn\/shop\/files\/PeiTu-444_2x_2_68e17695-537d-404c-a24d-aed9d4207eea.jpg?v=1694403487","\/\/vesta-sleep.com\/cdn\/shop\/files\/Silk-filledThermoregulatingDuvet-4_2x_1.jpg?v=1694403487","\/\/vesta-sleep.com\/cdn\/shop\/files\/PeiTu-444_2x_3_f0263587-24a1-47d1-977e-e716e062ceb3.jpg?v=1694403487","\/\/vesta-sleep.com\/cdn\/shop\/products\/3..jpg?v=1694403487","\/\/vesta-sleep.com\/cdn\/shop\/products\/Silk-filledThermoregulatingDuvet-4_2x_a9e5b225-8418-401f-ab8d-d52e0d3cb0b5.jpg?v=1694403487","\/\/vesta-sleep.com\/cdn\/shop\/products\/Silk-filledThermoregulatingDuvet-2_f3906228-d7f3-4883-8c4a-f56d5f867dfe.jpg?v=1694403487","\/\/vesta-sleep.com\/cdn\/shop\/files\/PeiTu-444_2x_22.jpg?v=1694403487","\/\/vesta-sleep.com\/cdn\/shop\/products\/Silk-filledThermoregulatingDuvet-3_4cb83eb7-7553-404e-ba6d-a97ed4fb433d.jpg?v=1694403487","\/\/vesta-sleep.com\/cdn\/shop\/products\/Silk-filledThermoregulatingDuvet-5_61accbd6-1c5a-4f1c-9526-00fbd32dde4f.jpg?v=1694403487","\/\/vesta-sleep.com\/cdn\/shop\/products\/Silk-filledThermoregulatingDuvet-2_4_2x_cbbe040a-8c2d-4146-80c6-027b6ba60b3d.jpg?v=1694403487","\/\/vesta-sleep.com\/cdn\/shop\/products\/Silk-filledThermoregulatingDuvet-7.jpg?v=1694403487","\/\/vesta-sleep.com\/cdn\/shop\/products\/Silk-filledThermoregulatingDuvet-5.jpg?v=1694403487","\/\/vesta-sleep.com\/cdn\/shop\/files\/copy_20220805vesta0571Mask.jpg?v=1694403487","\/\/vesta-sleep.com\/cdn\/shop\/products\/Silk-filledThermoregulatingDuvet-6.jpg?v=1694403487","\/\/vesta-sleep.com\/cdn\/shop\/files\/PeiTu-444_2x_4_ee18b8e3-6ad4-40a5-a75a-9161dfc21216.jpg?v=1694403487","\/\/vesta-sleep.com\/cdn\/shop\/products\/Silk-filledThermoregulatingDuvet-6_e2e0f13d-98e6-43b2-97d6-2c4832dd6d16.jpg?v=1694403487","\/\/vesta-sleep.com\/cdn\/shop\/products\/Silk-filledThermoregulatingDuvet-1_2.jpg?v=1694403487","\/\/vesta-sleep.com\/cdn\/shop\/products\/Silk-filledThermoregulatingDuvet-2.jpg?v=1694403487","\/\/vesta-sleep.com\/cdn\/shop\/products\/Silk-filledThermoregulatingDuvet-3.jpg?v=1694403487","\/\/vesta-sleep.com\/cdn\/shop\/products\/Silk-filledThermoregulatingDuvet-4.jpg?v=1694403487","\/\/vesta-sleep.com\/cdn\/shop\/products\/Duvet_8_2x_9dec0bc2-f2c0-435d-8c63-211ba0cbe7bb.jpg?v=1694403487","\/\/vesta-sleep.com\/cdn\/shop\/products\/Duvet_1_2x_15e87500-51d0-47a4-86b3-2a226ca7cae6.jpg?v=1694403487","\/\/vesta-sleep.com\/cdn\/shop\/products\/Duvet_5_2x_65bbf960-b70c-4dfa-877a-cfea4202f40e.jpg?v=1694403487","\/\/vesta-sleep.com\/cdn\/shop\/products\/Duvet_4_2x_dd5599ac-0bc7-411e-b82d-46ca19c8621c.jpg?v=1694403487","\/\/vesta-sleep.com\/cdn\/shop\/products\/Duvet_3_2x_90aa7bf5-e018-43f5-b9f3-ce64136c0cd3.jpg?v=1694403487","\/\/vesta-sleep.com\/cdn\/shop\/products\/Duvet_7_2x_a63c819a-4db6-4155-98fc-e16bab446156.jpg?v=1694403487","\/\/vesta-sleep.com\/cdn\/shop\/products\/Duvet_cover_0507_3x_1.jpg?v=1694403487","\/\/vesta-sleep.com\/cdn\/shop\/products\/Duvet_2_2x_34052744-099a-4dc1-bf92-d3f1ef9e4704.jpg?v=1694403487","\/\/vesta-sleep.com\/cdn\/shop\/products\/duvet-00014.jpg?v=1694403487","\/\/vesta-sleep.com\/cdn\/shop\/products\/Duvet_1_2x_2.jpg?v=1694403487","\/\/vesta-sleep.com\/cdn\/shop\/products\/Silk-filledThermoregulatingDuvet-1.jpg?v=1694403487","\/\/vesta-sleep.com\/cdn\/shop\/products\/duvet_2x_fa8c8295-b128-4df8-be59-75d70fc8df1d.png?v=1694403487","\/\/vesta-sleep.com\/cdn\/shop\/products\/Silk-filledThermoregulatingDuvet-5_df04441f-787e-473b-b3af-9b5e332d4d82.jpg?v=1694403487","\/\/vesta-sleep.com\/cdn\/shop\/products\/VestaSilk-filledThermoregulatingDuvet_2x_016deafd-cc85-4fe4-bd7f-d1f421b6179e.jpg?v=1694403487","\/\/vesta-sleep.com\/cdn\/shop\/products\/3_3x_178321f0-619b-4b01-9013-4b9d13e7a8b8.jpg?v=1694403487","\/\/vesta-sleep.com\/cdn\/shop\/products\/1ca01592-5e44-4524-846b-f2e90279104d.jpg?v=1694403487","\/\/vesta-sleep.com\/cdn\/shop\/files\/PeiTu-444_2x_4_b9cb5a55-dd83-493a-b931-34f80346217b.jpg?v=1694403487"] }
{"hidden_options":["Twin \/ Twin XL"],"availability_default_msg":"In stock - ships within 1-2 business days","special_variants":[{"status":"instock","variant_id":37781883846808,"availability":"In stock - ships within 1-2 business days"},{"status":"instock","variant_id":42269758062744,"availability":"In stock - ships within 1-2 business days"},{"status":"instock","variant_id":42269758029976,"availability":"In stock - ships within 1-2 business days"}]}
MOST LOVED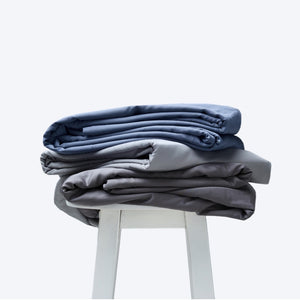 { "id": 6184494858392, "handle": "bamboo-duvet-cover", "variants": [{"id":37782016524440,"title":"Full \/ Queen \/ Glacier Grey","option1":"Full \/ Queen","option2":"Glacier Grey","option3":null,"sku":"B201QGG","requires_shipping":true,"taxable":true,"featured_image":{"id":43494154731672,"product_id":6184494858392,"position":70,"created_at":"2023-11-01T02:12:34-07:00","updated_at":"2023-11-23T02:15:09-08:00","alt":"*hidden","width":395,"height":395,"src":"\/\/vesta-sleep.com\/cdn\/shop\/files\/cover-3_1x_1b517d0f-2dcb-4fab-b44a-77f4603ff900.jpg?v=1700734509","variant_ids":[37782016426136,37782016524440]},"available":true,"name":"SuperBamboo™ Breathable Duvet Cover - Full \/ Queen \/ Glacier Grey","public_title":"Full \/ Queen \/ Glacier Grey","options":["Full \/ Queen","Glacier Grey"],"price":19900,"weight":0,"compare_at_price":null,"inventory_management":"shopify","barcode":"6974708290107","featured_media":{"alt":"*hidden","id":36443192000664,"position":70,"preview_image":{"aspect_ratio":1.0,"height":395,"width":395,"src":"\/\/vesta-sleep.com\/cdn\/shop\/files\/cover-3_1x_1b517d0f-2dcb-4fab-b44a-77f4603ff900.jpg?v=1700734509"}},"requires_selling_plan":false,"selling_plan_allocations":[],"quantity_rule":{"min":1,"max":null,"increment":1}},{"id":37782016557208,"title":"Full \/ Queen \/ Stardust Grey","option1":"Full \/ Queen","option2":"Stardust Grey","option3":null,"sku":"B201QSG","requires_shipping":true,"taxable":true,"featured_image":{"id":43494148931736,"product_id":6184494858392,"position":68,"created_at":"2023-11-01T02:11:30-07:00","updated_at":"2023-11-23T02:15:09-08:00","alt":"*hidden","width":395,"height":395,"src":"\/\/vesta-sleep.com\/cdn\/shop\/files\/cover-_1x_9fd04aa6-883e-44f5-ae83-994de90bb647.jpg?v=1700734509","variant_ids":[37782016458904,37782016557208]},"available":true,"name":"SuperBamboo™ Breathable Duvet Cover - Full \/ Queen \/ Stardust Grey","public_title":"Full \/ Queen \/ Stardust Grey","options":["Full \/ Queen","Stardust Grey"],"price":19900,"weight":0,"compare_at_price":null,"inventory_management":"shopify","barcode":"6974708290138","featured_media":{"alt":"*hidden","id":36443185774744,"position":68,"preview_image":{"aspect_ratio":1.0,"height":395,"width":395,"src":"\/\/vesta-sleep.com\/cdn\/shop\/files\/cover-_1x_9fd04aa6-883e-44f5-ae83-994de90bb647.jpg?v=1700734509"}},"requires_selling_plan":false,"selling_plan_allocations":[],"quantity_rule":{"min":1,"max":null,"increment":1}},{"id":37782016491672,"title":"Full \/ Queen \/ Pacific Blue","option1":"Full \/ Queen","option2":"Pacific Blue","option3":null,"sku":"B201QPB","requires_shipping":true,"taxable":true,"featured_image":{"id":43494151749784,"product_id":6184494858392,"position":69,"created_at":"2023-11-01T02:12:01-07:00","updated_at":"2023-11-23T02:15:09-08:00","alt":"*hidden","width":395,"height":395,"src":"\/\/vesta-sleep.com\/cdn\/shop\/files\/cover-_1x_71861fba-54bf-4d3d-a9c4-29521ec9243d.jpg?v=1700734509","variant_ids":[37782016393368,37782016491672]},"available":true,"name":"SuperBamboo™ Breathable Duvet Cover - Full \/ Queen \/ Pacific Blue","public_title":"Full \/ Queen \/ Pacific Blue","options":["Full \/ Queen","Pacific Blue"],"price":19900,"weight":0,"compare_at_price":null,"inventory_management":"shopify","barcode":"6974708290077","featured_media":{"alt":"*hidden","id":36443189018776,"position":69,"preview_image":{"aspect_ratio":1.0,"height":395,"width":395,"src":"\/\/vesta-sleep.com\/cdn\/shop\/files\/cover-_1x_71861fba-54bf-4d3d-a9c4-29521ec9243d.jpg?v=1700734509"}},"requires_selling_plan":false,"selling_plan_allocations":[],"quantity_rule":{"min":1,"max":null,"increment":1}},{"id":41465343115416,"title":"Full \/ Queen \/ Alaskan Snow","option1":"Full \/ Queen","option2":"Alaskan Snow","option3":null,"sku":"B201QAS","requires_shipping":true,"taxable":true,"featured_image":{"id":41707906891928,"product_id":6184494858392,"position":59,"created_at":"2022-09-19T23:36:49-07:00","updated_at":"2023-11-23T02:15:09-08:00","alt":"*hidden","width":1185,"height":1185,"src":"\/\/vesta-sleep.com\/cdn\/shop\/products\/sheet_set-_3x_7ed40435-2988-4af6-b969-566f1f22ea47.jpg?v=1700734509","variant_ids":[41465343049880,41465343115416,41465343180952]},"available":true,"name":"SuperBamboo™ Breathable Duvet Cover - Full \/ Queen \/ Alaskan Snow","public_title":"Full \/ Queen \/ Alaskan Snow","options":["Full \/ Queen","Alaskan Snow"],"price":19900,"weight":0,"compare_at_price":null,"inventory_management":"shopify","barcode":"","featured_media":{"alt":"*hidden","id":34426211500184,"position":59,"preview_image":{"aspect_ratio":1.0,"height":1185,"width":1185,"src":"\/\/vesta-sleep.com\/cdn\/shop\/products\/sheet_set-_3x_7ed40435-2988-4af6-b969-566f1f22ea47.jpg?v=1700734509"}},"requires_selling_plan":false,"selling_plan_allocations":[],"quantity_rule":{"min":1,"max":null,"increment":1}},{"id":41717422686360,"title":"Full \/ Queen \/ Heavenly Pink","option1":"Full \/ Queen","option2":"Heavenly Pink","option3":null,"sku":"B201QHP","requires_shipping":true,"taxable":true,"featured_image":{"id":41707909349528,"product_id":6184494858392,"position":63,"created_at":"2022-09-19T23:37:25-07:00","updated_at":"2023-11-23T02:15:09-08:00","alt":"*hidden","width":1185,"height":1185,"src":"\/\/vesta-sleep.com\/cdn\/shop\/products\/Bamboo_Cover_3x_a03c1ca4-304e-4c66-9a9f-50c7009da304.jpg?v=1700734509","variant_ids":[41717422686360,41717422751896,41717422817432]},"available":true,"name":"SuperBamboo™ Breathable Duvet Cover - Full \/ Queen \/ Heavenly Pink","public_title":"Full \/ Queen \/ Heavenly Pink","options":["Full \/ Queen","Heavenly Pink"],"price":22900,"weight":0,"compare_at_price":null,"inventory_management":"shopify","barcode":"","featured_media":{"alt":"*hidden","id":34426213990552,"position":63,"preview_image":{"aspect_ratio":1.0,"height":1185,"width":1185,"src":"\/\/vesta-sleep.com\/cdn\/shop\/products\/Bamboo_Cover_3x_a03c1ca4-304e-4c66-9a9f-50c7009da304.jpg?v=1700734509"}},"requires_selling_plan":false,"selling_plan_allocations":[],"quantity_rule":{"min":1,"max":null,"increment":1}},{"id":41717422653592,"title":"Full \/ Queen \/ Tender Green","option1":"Full \/ Queen","option2":"Tender Green","option3":null,"sku":"B201QTG","requires_shipping":true,"taxable":true,"featured_image":{"id":41707908366488,"product_id":6184494858392,"position":62,"created_at":"2022-09-19T23:37:16-07:00","updated_at":"2023-11-23T02:15:09-08:00","alt":"*hidden","width":1185,"height":1185,"src":"\/\/vesta-sleep.com\/cdn\/shop\/products\/Bamboo_Cover2_3x_e65425ab-a36d-4e75-90f9-71492f79ffa2.jpg?v=1700734509","variant_ids":[41717422653592,41717422719128,41717422784664]},"available":true,"name":"SuperBamboo™ Breathable Duvet Cover - Full \/ Queen \/ Tender Green","public_title":"Full \/ Queen \/ Tender Green","options":["Full \/ Queen","Tender Green"],"price":22900,"weight":0,"compare_at_price":null,"inventory_management":"shopify","barcode":"","featured_media":{"alt":"*hidden","id":34426213007512,"position":62,"preview_image":{"aspect_ratio":1.0,"height":1185,"width":1185,"src":"\/\/vesta-sleep.com\/cdn\/shop\/products\/Bamboo_Cover2_3x_e65425ab-a36d-4e75-90f9-71492f79ffa2.jpg?v=1700734509"}},"requires_selling_plan":false,"selling_plan_allocations":[],"quantity_rule":{"min":1,"max":null,"increment":1}},{"id":41706079256728,"title":"Full \/ Queen \/ Pale Yellow","option1":"Full \/ Queen","option2":"Pale Yellow","option3":null,"sku":"B201QPY","requires_shipping":true,"taxable":true,"featured_image":{"id":41707907481752,"product_id":6184494858392,"position":61,"created_at":"2022-09-19T23:37:07-07:00","updated_at":"2023-11-23T02:15:09-08:00","alt":"*hidden","width":1185,"height":1185,"src":"\/\/vesta-sleep.com\/cdn\/shop\/products\/Bamboo_Sheet_Set-4_8_3x_4984953b-9649-49e0-9b42-77303d9bc671.jpg?v=1700734509","variant_ids":[41706079256728,41706079289496,41706079322264]},"available":true,"name":"SuperBamboo™ Breathable Duvet Cover - Full \/ Queen \/ Pale Yellow","public_title":"Full \/ Queen \/ Pale Yellow","options":["Full \/ Queen","Pale Yellow"],"price":22900,"weight":0,"compare_at_price":null,"inventory_management":"shopify","barcode":"","featured_media":{"alt":"*hidden","id":34426212253848,"position":61,"preview_image":{"aspect_ratio":1.0,"height":1185,"width":1185,"src":"\/\/vesta-sleep.com\/cdn\/shop\/products\/Bamboo_Sheet_Set-4_8_3x_4984953b-9649-49e0-9b42-77303d9bc671.jpg?v=1700734509"}},"requires_selling_plan":false,"selling_plan_allocations":[],"quantity_rule":{"min":1,"max":null,"increment":1}},{"id":41465343082648,"title":"Full \/ Queen \/ Zen Purple","option1":"Full \/ Queen","option2":"Zen Purple","option3":null,"sku":"B201QZP","requires_shipping":true,"taxable":true,"featured_image":{"id":41707907154072,"product_id":6184494858392,"position":60,"created_at":"2022-09-19T23:36:58-07:00","updated_at":"2023-11-23T02:15:09-08:00","alt":"*hidden","width":1185,"height":1185,"src":"\/\/vesta-sleep.com\/cdn\/shop\/products\/Bamboo_Sheet_Set-4_9_3x_279d9578-193f-4f13-8ef5-a7251173f354.jpg?v=1700734509","variant_ids":[41465343017112,41465343082648,41465343148184]},"available":true,"name":"SuperBamboo™ Breathable Duvet Cover - Full \/ Queen \/ Zen Purple","public_title":"Full \/ Queen \/ Zen Purple","options":["Full \/ Queen","Zen Purple"],"price":22900,"weight":0,"compare_at_price":null,"inventory_management":"shopify","barcode":"","featured_media":{"alt":"*hidden","id":34426211762328,"position":60,"preview_image":{"aspect_ratio":1.0,"height":1185,"width":1185,"src":"\/\/vesta-sleep.com\/cdn\/shop\/products\/Bamboo_Sheet_Set-4_9_3x_279d9578-193f-4f13-8ef5-a7251173f354.jpg?v=1700734509"}},"requires_selling_plan":false,"selling_plan_allocations":[],"quantity_rule":{"min":1,"max":null,"increment":1}},{"id":41465254019224,"title":"Full \/ Queen \/ Coral Orange","option1":"Full \/ Queen","option2":"Coral Orange","option3":null,"sku":"B201QCO","requires_shipping":true,"taxable":true,"featured_image":{"id":41707904925848,"product_id":6184494858392,"position":58,"created_at":"2022-09-19T23:36:39-07:00","updated_at":"2023-11-23T02:15:09-08:00","alt":"*hidden","width":1185,"height":1185,"src":"\/\/vesta-sleep.com\/cdn\/shop\/products\/3x_90331d5f-480f-4253-8f00-470de361d993.jpg?v=1700734509","variant_ids":[41465253986456,41465254019224,41465254051992]},"available":true,"name":"SuperBamboo™ Breathable Duvet Cover - Full \/ Queen \/ Coral Orange","public_title":"Full \/ Queen \/ Coral Orange","options":["Full \/ Queen","Coral Orange"],"price":22900,"weight":0,"compare_at_price":null,"inventory_management":"shopify","barcode":"","featured_media":{"alt":"*hidden","id":34426209501336,"position":58,"preview_image":{"aspect_ratio":1.0,"height":1185,"width":1185,"src":"\/\/vesta-sleep.com\/cdn\/shop\/products\/3x_90331d5f-480f-4253-8f00-470de361d993.jpg?v=1700734509"}},"requires_selling_plan":false,"selling_plan_allocations":[],"quantity_rule":{"min":1,"max":null,"increment":1}},{"id":42272221724824,"title":"Full \/ Queen \/ Aspen Green","option1":"Full \/ Queen","option2":"Aspen Green","option3":null,"sku":"B201QAG","requires_shipping":true,"taxable":true,"featured_image":{"id":42115494838424,"product_id":6184494858392,"position":65,"created_at":"2022-11-23T22:22:43-08:00","updated_at":"2023-11-23T02:15:09-08:00","alt":"*hidden","width":790,"height":790,"src":"\/\/vesta-sleep.com\/cdn\/shop\/products\/ArtboardCopy2_6_ddc0f433-6102-4098-a8bc-abe325464721.jpg?v=1700734509","variant_ids":[42272221724824,42272221757592,42272221790360]},"available":true,"name":"SuperBamboo™ Breathable Duvet Cover - Full \/ Queen \/ Aspen Green","public_title":"Full \/ Queen \/ Aspen Green","options":["Full \/ Queen","Aspen Green"],"price":19900,"weight":0,"compare_at_price":null,"inventory_management":"shopify","barcode":"","featured_media":{"alt":"*hidden","id":34844336357528,"position":65,"preview_image":{"aspect_ratio":1.0,"height":790,"width":790,"src":"\/\/vesta-sleep.com\/cdn\/shop\/products\/ArtboardCopy2_6_ddc0f433-6102-4098-a8bc-abe325464721.jpg?v=1700734509"}},"requires_selling_plan":false,"selling_plan_allocations":[],"quantity_rule":{"min":1,"max":null,"increment":1}},{"id":37782016426136,"title":"King \/ Cal King \/ Glacier Grey","option1":"King \/ Cal King","option2":"Glacier Grey","option3":null,"sku":"B201KGG","requires_shipping":true,"taxable":true,"featured_image":{"id":43494154731672,"product_id":6184494858392,"position":70,"created_at":"2023-11-01T02:12:34-07:00","updated_at":"2023-11-23T02:15:09-08:00","alt":"*hidden","width":395,"height":395,"src":"\/\/vesta-sleep.com\/cdn\/shop\/files\/cover-3_1x_1b517d0f-2dcb-4fab-b44a-77f4603ff900.jpg?v=1700734509","variant_ids":[37782016426136,37782016524440]},"available":true,"name":"SuperBamboo™ Breathable Duvet Cover - King \/ Cal King \/ Glacier Grey","public_title":"King \/ Cal King \/ Glacier Grey","options":["King \/ Cal King","Glacier Grey"],"price":24900,"weight":0,"compare_at_price":null,"inventory_management":"shopify","barcode":"6974708290114","featured_media":{"alt":"*hidden","id":36443192000664,"position":70,"preview_image":{"aspect_ratio":1.0,"height":395,"width":395,"src":"\/\/vesta-sleep.com\/cdn\/shop\/files\/cover-3_1x_1b517d0f-2dcb-4fab-b44a-77f4603ff900.jpg?v=1700734509"}},"requires_selling_plan":false,"selling_plan_allocations":[],"quantity_rule":{"min":1,"max":null,"increment":1}},{"id":37782016458904,"title":"King \/ Cal King \/ Stardust Grey","option1":"King \/ Cal King","option2":"Stardust Grey","option3":null,"sku":"B201KSG","requires_shipping":true,"taxable":true,"featured_image":{"id":43494148931736,"product_id":6184494858392,"position":68,"created_at":"2023-11-01T02:11:30-07:00","updated_at":"2023-11-23T02:15:09-08:00","alt":"*hidden","width":395,"height":395,"src":"\/\/vesta-sleep.com\/cdn\/shop\/files\/cover-_1x_9fd04aa6-883e-44f5-ae83-994de90bb647.jpg?v=1700734509","variant_ids":[37782016458904,37782016557208]},"available":true,"name":"SuperBamboo™ Breathable Duvet Cover - King \/ Cal King \/ Stardust Grey","public_title":"King \/ Cal King \/ Stardust Grey","options":["King \/ Cal King","Stardust Grey"],"price":24900,"weight":0,"compare_at_price":null,"inventory_management":"shopify","barcode":"6974708290145","featured_media":{"alt":"*hidden","id":36443185774744,"position":68,"preview_image":{"aspect_ratio":1.0,"height":395,"width":395,"src":"\/\/vesta-sleep.com\/cdn\/shop\/files\/cover-_1x_9fd04aa6-883e-44f5-ae83-994de90bb647.jpg?v=1700734509"}},"requires_selling_plan":false,"selling_plan_allocations":[],"quantity_rule":{"min":1,"max":null,"increment":1}},{"id":37782016393368,"title":"King \/ Cal King \/ Pacific Blue","option1":"King \/ Cal King","option2":"Pacific Blue","option3":null,"sku":"B201KPB","requires_shipping":true,"taxable":true,"featured_image":{"id":43494151749784,"product_id":6184494858392,"position":69,"created_at":"2023-11-01T02:12:01-07:00","updated_at":"2023-11-23T02:15:09-08:00","alt":"*hidden","width":395,"height":395,"src":"\/\/vesta-sleep.com\/cdn\/shop\/files\/cover-_1x_71861fba-54bf-4d3d-a9c4-29521ec9243d.jpg?v=1700734509","variant_ids":[37782016393368,37782016491672]},"available":true,"name":"SuperBamboo™ Breathable Duvet Cover - King \/ Cal King \/ Pacific Blue","public_title":"King \/ Cal King \/ Pacific Blue","options":["King \/ Cal King","Pacific Blue"],"price":24900,"weight":0,"compare_at_price":null,"inventory_management":"shopify","barcode":"6974708290084","featured_media":{"alt":"*hidden","id":36443189018776,"position":69,"preview_image":{"aspect_ratio":1.0,"height":395,"width":395,"src":"\/\/vesta-sleep.com\/cdn\/shop\/files\/cover-_1x_71861fba-54bf-4d3d-a9c4-29521ec9243d.jpg?v=1700734509"}},"requires_selling_plan":false,"selling_plan_allocations":[],"quantity_rule":{"min":1,"max":null,"increment":1}},{"id":41465343180952,"title":"King \/ Cal King \/ Alaskan Snow","option1":"King \/ Cal King","option2":"Alaskan Snow","option3":null,"sku":"B201KAS","requires_shipping":true,"taxable":true,"featured_image":{"id":41707906891928,"product_id":6184494858392,"position":59,"created_at":"2022-09-19T23:36:49-07:00","updated_at":"2023-11-23T02:15:09-08:00","alt":"*hidden","width":1185,"height":1185,"src":"\/\/vesta-sleep.com\/cdn\/shop\/products\/sheet_set-_3x_7ed40435-2988-4af6-b969-566f1f22ea47.jpg?v=1700734509","variant_ids":[41465343049880,41465343115416,41465343180952]},"available":true,"name":"SuperBamboo™ Breathable Duvet Cover - King \/ Cal King \/ Alaskan Snow","public_title":"King \/ Cal King \/ Alaskan Snow","options":["King \/ Cal King","Alaskan Snow"],"price":24900,"weight":0,"compare_at_price":null,"inventory_management":"shopify","barcode":"","featured_media":{"alt":"*hidden","id":34426211500184,"position":59,"preview_image":{"aspect_ratio":1.0,"height":1185,"width":1185,"src":"\/\/vesta-sleep.com\/cdn\/shop\/products\/sheet_set-_3x_7ed40435-2988-4af6-b969-566f1f22ea47.jpg?v=1700734509"}},"requires_selling_plan":false,"selling_plan_allocations":[],"quantity_rule":{"min":1,"max":null,"increment":1}},{"id":41717422751896,"title":"King \/ Cal King \/ Heavenly Pink","option1":"King \/ Cal King","option2":"Heavenly Pink","option3":null,"sku":"B201KHP","requires_shipping":true,"taxable":true,"featured_image":{"id":41707909349528,"product_id":6184494858392,"position":63,"created_at":"2022-09-19T23:37:25-07:00","updated_at":"2023-11-23T02:15:09-08:00","alt":"*hidden","width":1185,"height":1185,"src":"\/\/vesta-sleep.com\/cdn\/shop\/products\/Bamboo_Cover_3x_a03c1ca4-304e-4c66-9a9f-50c7009da304.jpg?v=1700734509","variant_ids":[41717422686360,41717422751896,41717422817432]},"available":true,"name":"SuperBamboo™ Breathable Duvet Cover - King \/ Cal King \/ Heavenly Pink","public_title":"King \/ Cal King \/ Heavenly Pink","options":["King \/ Cal King","Heavenly Pink"],"price":27900,"weight":0,"compare_at_price":null,"inventory_management":"shopify","barcode":"","featured_media":{"alt":"*hidden","id":34426213990552,"position":63,"preview_image":{"aspect_ratio":1.0,"height":1185,"width":1185,"src":"\/\/vesta-sleep.com\/cdn\/shop\/products\/Bamboo_Cover_3x_a03c1ca4-304e-4c66-9a9f-50c7009da304.jpg?v=1700734509"}},"requires_selling_plan":false,"selling_plan_allocations":[],"quantity_rule":{"min":1,"max":null,"increment":1}},{"id":41717422719128,"title":"King \/ Cal King \/ Tender Green","option1":"King \/ Cal King","option2":"Tender Green","option3":null,"sku":"B201KTG","requires_shipping":true,"taxable":true,"featured_image":{"id":41707908366488,"product_id":6184494858392,"position":62,"created_at":"2022-09-19T23:37:16-07:00","updated_at":"2023-11-23T02:15:09-08:00","alt":"*hidden","width":1185,"height":1185,"src":"\/\/vesta-sleep.com\/cdn\/shop\/products\/Bamboo_Cover2_3x_e65425ab-a36d-4e75-90f9-71492f79ffa2.jpg?v=1700734509","variant_ids":[41717422653592,41717422719128,41717422784664]},"available":true,"name":"SuperBamboo™ Breathable Duvet Cover - King \/ Cal King \/ Tender Green","public_title":"King \/ Cal King \/ Tender Green","options":["King \/ Cal King","Tender Green"],"price":27900,"weight":0,"compare_at_price":null,"inventory_management":"shopify","barcode":"","featured_media":{"alt":"*hidden","id":34426213007512,"position":62,"preview_image":{"aspect_ratio":1.0,"height":1185,"width":1185,"src":"\/\/vesta-sleep.com\/cdn\/shop\/products\/Bamboo_Cover2_3x_e65425ab-a36d-4e75-90f9-71492f79ffa2.jpg?v=1700734509"}},"requires_selling_plan":false,"selling_plan_allocations":[],"quantity_rule":{"min":1,"max":null,"increment":1}},{"id":41706079289496,"title":"King \/ Cal King \/ Pale Yellow","option1":"King \/ Cal King","option2":"Pale Yellow","option3":null,"sku":"B201KPY","requires_shipping":true,"taxable":true,"featured_image":{"id":41707907481752,"product_id":6184494858392,"position":61,"created_at":"2022-09-19T23:37:07-07:00","updated_at":"2023-11-23T02:15:09-08:00","alt":"*hidden","width":1185,"height":1185,"src":"\/\/vesta-sleep.com\/cdn\/shop\/products\/Bamboo_Sheet_Set-4_8_3x_4984953b-9649-49e0-9b42-77303d9bc671.jpg?v=1700734509","variant_ids":[41706079256728,41706079289496,41706079322264]},"available":true,"name":"SuperBamboo™ Breathable Duvet Cover - King \/ Cal King \/ Pale Yellow","public_title":"King \/ Cal King \/ Pale Yellow","options":["King \/ Cal King","Pale Yellow"],"price":27900,"weight":0,"compare_at_price":null,"inventory_management":"shopify","barcode":"","featured_media":{"alt":"*hidden","id":34426212253848,"position":61,"preview_image":{"aspect_ratio":1.0,"height":1185,"width":1185,"src":"\/\/vesta-sleep.com\/cdn\/shop\/products\/Bamboo_Sheet_Set-4_8_3x_4984953b-9649-49e0-9b42-77303d9bc671.jpg?v=1700734509"}},"requires_selling_plan":false,"selling_plan_allocations":[],"quantity_rule":{"min":1,"max":null,"increment":1}},{"id":41465343148184,"title":"King \/ Cal King \/ Zen Purple","option1":"King \/ Cal King","option2":"Zen Purple","option3":null,"sku":"B201KZP","requires_shipping":true,"taxable":true,"featured_image":{"id":41707907154072,"product_id":6184494858392,"position":60,"created_at":"2022-09-19T23:36:58-07:00","updated_at":"2023-11-23T02:15:09-08:00","alt":"*hidden","width":1185,"height":1185,"src":"\/\/vesta-sleep.com\/cdn\/shop\/products\/Bamboo_Sheet_Set-4_9_3x_279d9578-193f-4f13-8ef5-a7251173f354.jpg?v=1700734509","variant_ids":[41465343017112,41465343082648,41465343148184]},"available":true,"name":"SuperBamboo™ Breathable Duvet Cover - King \/ Cal King \/ Zen Purple","public_title":"King \/ Cal King \/ Zen Purple","options":["King \/ Cal King","Zen Purple"],"price":27900,"weight":0,"compare_at_price":null,"inventory_management":"shopify","barcode":"","featured_media":{"alt":"*hidden","id":34426211762328,"position":60,"preview_image":{"aspect_ratio":1.0,"height":1185,"width":1185,"src":"\/\/vesta-sleep.com\/cdn\/shop\/products\/Bamboo_Sheet_Set-4_9_3x_279d9578-193f-4f13-8ef5-a7251173f354.jpg?v=1700734509"}},"requires_selling_plan":false,"selling_plan_allocations":[],"quantity_rule":{"min":1,"max":null,"increment":1}},{"id":41465254051992,"title":"King \/ Cal King \/ Coral Orange","option1":"King \/ Cal King","option2":"Coral Orange","option3":null,"sku":"B201KCO","requires_shipping":true,"taxable":true,"featured_image":{"id":41707904925848,"product_id":6184494858392,"position":58,"created_at":"2022-09-19T23:36:39-07:00","updated_at":"2023-11-23T02:15:09-08:00","alt":"*hidden","width":1185,"height":1185,"src":"\/\/vesta-sleep.com\/cdn\/shop\/products\/3x_90331d5f-480f-4253-8f00-470de361d993.jpg?v=1700734509","variant_ids":[41465253986456,41465254019224,41465254051992]},"available":true,"name":"SuperBamboo™ Breathable Duvet Cover - King \/ Cal King \/ Coral Orange","public_title":"King \/ Cal King \/ Coral Orange","options":["King \/ Cal King","Coral Orange"],"price":27900,"weight":0,"compare_at_price":null,"inventory_management":"shopify","barcode":"","featured_media":{"alt":"*hidden","id":34426209501336,"position":58,"preview_image":{"aspect_ratio":1.0,"height":1185,"width":1185,"src":"\/\/vesta-sleep.com\/cdn\/shop\/products\/3x_90331d5f-480f-4253-8f00-470de361d993.jpg?v=1700734509"}},"requires_selling_plan":false,"selling_plan_allocations":[],"quantity_rule":{"min":1,"max":null,"increment":1}},{"id":42272221757592,"title":"King \/ Cal King \/ Aspen Green","option1":"King \/ Cal King","option2":"Aspen Green","option3":null,"sku":"B201KAG","requires_shipping":true,"taxable":true,"featured_image":{"id":42115494838424,"product_id":6184494858392,"position":65,"created_at":"2022-11-23T22:22:43-08:00","updated_at":"2023-11-23T02:15:09-08:00","alt":"*hidden","width":790,"height":790,"src":"\/\/vesta-sleep.com\/cdn\/shop\/products\/ArtboardCopy2_6_ddc0f433-6102-4098-a8bc-abe325464721.jpg?v=1700734509","variant_ids":[42272221724824,42272221757592,42272221790360]},"available":true,"name":"SuperBamboo™ Breathable Duvet Cover - King \/ Cal King \/ Aspen Green","public_title":"King \/ Cal King \/ Aspen Green","options":["King \/ Cal King","Aspen Green"],"price":24900,"weight":0,"compare_at_price":null,"inventory_management":"shopify","barcode":"","featured_media":{"alt":"*hidden","id":34844336357528,"position":65,"preview_image":{"aspect_ratio":1.0,"height":790,"width":790,"src":"\/\/vesta-sleep.com\/cdn\/shop\/products\/ArtboardCopy2_6_ddc0f433-6102-4098-a8bc-abe325464721.jpg?v=1700734509"}},"requires_selling_plan":false,"selling_plan_allocations":[],"quantity_rule":{"min":1,"max":null,"increment":1}},{"id":37782016622744,"title":"Twin \/ Twin XL \/ Glacier Grey","option1":"Twin \/ Twin XL","option2":"Glacier Grey","option3":null,"sku":"B201TGG","requires_shipping":true,"taxable":true,"featured_image":{"id":41706706108568,"product_id":6184494858392,"position":50,"created_at":"2022-09-19T19:02:15-07:00","updated_at":"2023-11-23T02:15:09-08:00","alt":"*hidden","width":1185,"height":1185,"src":"\/\/vesta-sleep.com\/cdn\/shop\/products\/Duvet_1_2x_13_3x_1985d3c6-197b-4685-9b4c-e2790198ef05.jpg?v=1700734509","variant_ids":[37782016622744]},"available":true,"name":"SuperBamboo™ Breathable Duvet Cover - Twin \/ Twin XL \/ Glacier Grey","public_title":"Twin \/ Twin XL \/ Glacier Grey","options":["Twin \/ Twin XL","Glacier Grey"],"price":24900,"weight":0,"compare_at_price":null,"inventory_management":"shopify","barcode":"6974708290091","featured_media":{"alt":"*hidden","id":34424946622616,"position":50,"preview_image":{"aspect_ratio":1.0,"height":1185,"width":1185,"src":"\/\/vesta-sleep.com\/cdn\/shop\/products\/Duvet_1_2x_13_3x_1985d3c6-197b-4685-9b4c-e2790198ef05.jpg?v=1700734509"}},"requires_selling_plan":false,"selling_plan_allocations":[],"quantity_rule":{"min":1,"max":null,"increment":1}},{"id":37782016655512,"title":"Twin \/ Twin XL \/ Stardust Grey","option1":"Twin \/ Twin XL","option2":"Stardust Grey","option3":null,"sku":"B201TSG","requires_shipping":true,"taxable":true,"featured_image":{"id":41706705584280,"product_id":6184494858392,"position":49,"created_at":"2022-09-19T19:01:51-07:00","updated_at":"2023-11-23T02:15:09-08:00","alt":"*hidden","width":1185,"height":1185,"src":"\/\/vesta-sleep.com\/cdn\/shop\/products\/Duvet_1_2x_12_3x_e90522b6-048f-44a1-98db-da37b64dacd5.jpg?v=1700734509","variant_ids":[37782016655512]},"available":true,"name":"SuperBamboo™ Breathable Duvet Cover - Twin \/ Twin XL \/ Stardust Grey","public_title":"Twin \/ Twin XL \/ Stardust Grey","options":["Twin \/ Twin XL","Stardust Grey"],"price":24900,"weight":0,"compare_at_price":null,"inventory_management":"shopify","barcode":"6974708290121","featured_media":{"alt":"*hidden","id":34424946098328,"position":49,"preview_image":{"aspect_ratio":1.0,"height":1185,"width":1185,"src":"\/\/vesta-sleep.com\/cdn\/shop\/products\/Duvet_1_2x_12_3x_e90522b6-048f-44a1-98db-da37b64dacd5.jpg?v=1700734509"}},"requires_selling_plan":false,"selling_plan_allocations":[],"quantity_rule":{"min":1,"max":null,"increment":1}},{"id":37782016589976,"title":"Twin \/ Twin XL \/ Pacific Blue","option1":"Twin \/ Twin XL","option2":"Pacific Blue","option3":null,"sku":"B201TPB","requires_shipping":true,"taxable":true,"featured_image":{"id":41706707157144,"product_id":6184494858392,"position":51,"created_at":"2022-09-19T19:03:00-07:00","updated_at":"2023-11-23T02:15:09-08:00","alt":"*hidden","width":1185,"height":1185,"src":"\/\/vesta-sleep.com\/cdn\/shop\/products\/Duvet_1_2x_11_3x_4863b005-db52-40c1-b931-fd5bc0ef750e.jpg?v=1700734509","variant_ids":[37782016589976]},"available":true,"name":"SuperBamboo™ Breathable Duvet Cover - Twin \/ Twin XL \/ Pacific Blue","public_title":"Twin \/ Twin XL \/ Pacific Blue","options":["Twin \/ Twin XL","Pacific Blue"],"price":24900,"weight":0,"compare_at_price":null,"inventory_management":"shopify","barcode":"6974708290060","featured_media":{"alt":"*hidden","id":34424947736728,"position":51,"preview_image":{"aspect_ratio":1.0,"height":1185,"width":1185,"src":"\/\/vesta-sleep.com\/cdn\/shop\/products\/Duvet_1_2x_11_3x_4863b005-db52-40c1-b931-fd5bc0ef750e.jpg?v=1700734509"}},"requires_selling_plan":false,"selling_plan_allocations":[],"quantity_rule":{"min":1,"max":null,"increment":1}},{"id":41465343049880,"title":"Twin \/ Twin XL \/ Alaskan Snow","option1":"Twin \/ Twin XL","option2":"Alaskan Snow","option3":null,"sku":"B201TAS","requires_shipping":true,"taxable":true,"featured_image":{"id":41707906891928,"product_id":6184494858392,"position":59,"created_at":"2022-09-19T23:36:49-07:00","updated_at":"2023-11-23T02:15:09-08:00","alt":"*hidden","width":1185,"height":1185,"src":"\/\/vesta-sleep.com\/cdn\/shop\/products\/sheet_set-_3x_7ed40435-2988-4af6-b969-566f1f22ea47.jpg?v=1700734509","variant_ids":[41465343049880,41465343115416,41465343180952]},"available":true,"name":"SuperBamboo™ Breathable Duvet Cover - Twin \/ Twin XL \/ Alaskan Snow","public_title":"Twin \/ Twin XL \/ Alaskan Snow","options":["Twin \/ Twin XL","Alaskan Snow"],"price":24900,"weight":0,"compare_at_price":null,"inventory_management":"shopify","barcode":"","featured_media":{"alt":"*hidden","id":34426211500184,"position":59,"preview_image":{"aspect_ratio":1.0,"height":1185,"width":1185,"src":"\/\/vesta-sleep.com\/cdn\/shop\/products\/sheet_set-_3x_7ed40435-2988-4af6-b969-566f1f22ea47.jpg?v=1700734509"}},"requires_selling_plan":false,"selling_plan_allocations":[],"quantity_rule":{"min":1,"max":null,"increment":1}},{"id":41717422817432,"title":"Twin \/ Twin XL \/ Heavenly Pink","option1":"Twin \/ Twin XL","option2":"Heavenly Pink","option3":null,"sku":"B201THP","requires_shipping":true,"taxable":true,"featured_image":{"id":41707909349528,"product_id":6184494858392,"position":63,"created_at":"2022-09-19T23:37:25-07:00","updated_at":"2023-11-23T02:15:09-08:00","alt":"*hidden","width":1185,"height":1185,"src":"\/\/vesta-sleep.com\/cdn\/shop\/products\/Bamboo_Cover_3x_a03c1ca4-304e-4c66-9a9f-50c7009da304.jpg?v=1700734509","variant_ids":[41717422686360,41717422751896,41717422817432]},"available":true,"name":"SuperBamboo™ Breathable Duvet Cover - Twin \/ Twin XL \/ Heavenly Pink","public_title":"Twin \/ Twin XL \/ Heavenly Pink","options":["Twin \/ Twin XL","Heavenly Pink"],"price":24900,"weight":0,"compare_at_price":null,"inventory_management":"shopify","barcode":"","featured_media":{"alt":"*hidden","id":34426213990552,"position":63,"preview_image":{"aspect_ratio":1.0,"height":1185,"width":1185,"src":"\/\/vesta-sleep.com\/cdn\/shop\/products\/Bamboo_Cover_3x_a03c1ca4-304e-4c66-9a9f-50c7009da304.jpg?v=1700734509"}},"requires_selling_plan":false,"selling_plan_allocations":[],"quantity_rule":{"min":1,"max":null,"increment":1}},{"id":41717422784664,"title":"Twin \/ Twin XL \/ Tender Green","option1":"Twin \/ Twin XL","option2":"Tender Green","option3":null,"sku":"B201TTG","requires_shipping":true,"taxable":true,"featured_image":{"id":41707908366488,"product_id":6184494858392,"position":62,"created_at":"2022-09-19T23:37:16-07:00","updated_at":"2023-11-23T02:15:09-08:00","alt":"*hidden","width":1185,"height":1185,"src":"\/\/vesta-sleep.com\/cdn\/shop\/products\/Bamboo_Cover2_3x_e65425ab-a36d-4e75-90f9-71492f79ffa2.jpg?v=1700734509","variant_ids":[41717422653592,41717422719128,41717422784664]},"available":true,"name":"SuperBamboo™ Breathable Duvet Cover - Twin \/ Twin XL \/ Tender Green","public_title":"Twin \/ Twin XL \/ Tender Green","options":["Twin \/ Twin XL","Tender Green"],"price":24900,"weight":0,"compare_at_price":null,"inventory_management":"shopify","barcode":"","featured_media":{"alt":"*hidden","id":34426213007512,"position":62,"preview_image":{"aspect_ratio":1.0,"height":1185,"width":1185,"src":"\/\/vesta-sleep.com\/cdn\/shop\/products\/Bamboo_Cover2_3x_e65425ab-a36d-4e75-90f9-71492f79ffa2.jpg?v=1700734509"}},"requires_selling_plan":false,"selling_plan_allocations":[],"quantity_rule":{"min":1,"max":null,"increment":1}},{"id":41706079322264,"title":"Twin \/ Twin XL \/ Pale Yellow","option1":"Twin \/ Twin XL","option2":"Pale Yellow","option3":null,"sku":"B201TPY","requires_shipping":true,"taxable":true,"featured_image":{"id":41707907481752,"product_id":6184494858392,"position":61,"created_at":"2022-09-19T23:37:07-07:00","updated_at":"2023-11-23T02:15:09-08:00","alt":"*hidden","width":1185,"height":1185,"src":"\/\/vesta-sleep.com\/cdn\/shop\/products\/Bamboo_Sheet_Set-4_8_3x_4984953b-9649-49e0-9b42-77303d9bc671.jpg?v=1700734509","variant_ids":[41706079256728,41706079289496,41706079322264]},"available":true,"name":"SuperBamboo™ Breathable Duvet Cover - Twin \/ Twin XL \/ Pale Yellow","public_title":"Twin \/ Twin XL \/ Pale Yellow","options":["Twin \/ Twin XL","Pale Yellow"],"price":24900,"weight":0,"compare_at_price":null,"inventory_management":"shopify","barcode":"","featured_media":{"alt":"*hidden","id":34426212253848,"position":61,"preview_image":{"aspect_ratio":1.0,"height":1185,"width":1185,"src":"\/\/vesta-sleep.com\/cdn\/shop\/products\/Bamboo_Sheet_Set-4_8_3x_4984953b-9649-49e0-9b42-77303d9bc671.jpg?v=1700734509"}},"requires_selling_plan":false,"selling_plan_allocations":[],"quantity_rule":{"min":1,"max":null,"increment":1}},{"id":41465343017112,"title":"Twin \/ Twin XL \/ Zen Purple","option1":"Twin \/ Twin XL","option2":"Zen Purple","option3":null,"sku":"B201TZP","requires_shipping":true,"taxable":true,"featured_image":{"id":41707907154072,"product_id":6184494858392,"position":60,"created_at":"2022-09-19T23:36:58-07:00","updated_at":"2023-11-23T02:15:09-08:00","alt":"*hidden","width":1185,"height":1185,"src":"\/\/vesta-sleep.com\/cdn\/shop\/products\/Bamboo_Sheet_Set-4_9_3x_279d9578-193f-4f13-8ef5-a7251173f354.jpg?v=1700734509","variant_ids":[41465343017112,41465343082648,41465343148184]},"available":true,"name":"SuperBamboo™ Breathable Duvet Cover - Twin \/ Twin XL \/ Zen Purple","public_title":"Twin \/ Twin XL \/ Zen Purple","options":["Twin \/ Twin XL","Zen Purple"],"price":24900,"weight":0,"compare_at_price":null,"inventory_management":"shopify","barcode":"","featured_media":{"alt":"*hidden","id":34426211762328,"position":60,"preview_image":{"aspect_ratio":1.0,"height":1185,"width":1185,"src":"\/\/vesta-sleep.com\/cdn\/shop\/products\/Bamboo_Sheet_Set-4_9_3x_279d9578-193f-4f13-8ef5-a7251173f354.jpg?v=1700734509"}},"requires_selling_plan":false,"selling_plan_allocations":[],"quantity_rule":{"min":1,"max":null,"increment":1}},{"id":41465253986456,"title":"Twin \/ Twin XL \/ Coral Orange","option1":"Twin \/ Twin XL","option2":"Coral Orange","option3":null,"sku":"B201TCO","requires_shipping":true,"taxable":true,"featured_image":{"id":41707904925848,"product_id":6184494858392,"position":58,"created_at":"2022-09-19T23:36:39-07:00","updated_at":"2023-11-23T02:15:09-08:00","alt":"*hidden","width":1185,"height":1185,"src":"\/\/vesta-sleep.com\/cdn\/shop\/products\/3x_90331d5f-480f-4253-8f00-470de361d993.jpg?v=1700734509","variant_ids":[41465253986456,41465254019224,41465254051992]},"available":true,"name":"SuperBamboo™ Breathable Duvet Cover - Twin \/ Twin XL \/ Coral Orange","public_title":"Twin \/ Twin XL \/ Coral Orange","options":["Twin \/ Twin XL","Coral Orange"],"price":24900,"weight":0,"compare_at_price":null,"inventory_management":"shopify","barcode":"","featured_media":{"alt":"*hidden","id":34426209501336,"position":58,"preview_image":{"aspect_ratio":1.0,"height":1185,"width":1185,"src":"\/\/vesta-sleep.com\/cdn\/shop\/products\/3x_90331d5f-480f-4253-8f00-470de361d993.jpg?v=1700734509"}},"requires_selling_plan":false,"selling_plan_allocations":[],"quantity_rule":{"min":1,"max":null,"increment":1}},{"id":42272221790360,"title":"Twin \/ Twin XL \/ Aspen Green","option1":"Twin \/ Twin XL","option2":"Aspen Green","option3":null,"sku":"B201TAG","requires_shipping":true,"taxable":true,"featured_image":{"id":42115494838424,"product_id":6184494858392,"position":65,"created_at":"2022-11-23T22:22:43-08:00","updated_at":"2023-11-23T02:15:09-08:00","alt":"*hidden","width":790,"height":790,"src":"\/\/vesta-sleep.com\/cdn\/shop\/products\/ArtboardCopy2_6_ddc0f433-6102-4098-a8bc-abe325464721.jpg?v=1700734509","variant_ids":[42272221724824,42272221757592,42272221790360]},"available":true,"name":"SuperBamboo™ Breathable Duvet Cover - Twin \/ Twin XL \/ Aspen Green","public_title":"Twin \/ Twin XL \/ Aspen Green","options":["Twin \/ Twin XL","Aspen Green"],"price":24900,"weight":0,"compare_at_price":null,"inventory_management":"shopify","barcode":"","featured_media":{"alt":"*hidden","id":34844336357528,"position":65,"preview_image":{"aspect_ratio":1.0,"height":790,"width":790,"src":"\/\/vesta-sleep.com\/cdn\/shop\/products\/ArtboardCopy2_6_ddc0f433-6102-4098-a8bc-abe325464721.jpg?v=1700734509"}},"requires_selling_plan":false,"selling_plan_allocations":[],"quantity_rule":{"min":1,"max":null,"increment":1}},{"id":42655713460376,"title":"King-C \/ Glacier Grey","option1":"King-C","option2":"Glacier Grey","option3":null,"sku":"B231KGGC","requires_shipping":true,"taxable":true,"featured_image":null,"available":true,"name":"SuperBamboo™ Breathable Duvet Cover - King-C \/ Glacier Grey","public_title":"King-C \/ Glacier Grey","options":["King-C","Glacier Grey"],"price":24900,"weight":0,"compare_at_price":null,"inventory_management":"shopify","barcode":"","requires_selling_plan":false,"selling_plan_allocations":[],"quantity_rule":{"min":1,"max":null,"increment":1}},{"id":42655713427608,"title":"King-C \/ Stardust Grey","option1":"King-C","option2":"Stardust Grey","option3":null,"sku":"B231KSGC","requires_shipping":true,"taxable":true,"featured_image":null,"available":true,"name":"SuperBamboo™ Breathable Duvet Cover - King-C \/ Stardust Grey","public_title":"King-C \/ Stardust Grey","options":["King-C","Stardust Grey"],"price":24900,"weight":0,"compare_at_price":null,"inventory_management":"shopify","barcode":"","requires_selling_plan":false,"selling_plan_allocations":[],"quantity_rule":{"min":1,"max":null,"increment":1}},{"id":42655713493144,"title":"King-C \/ Pacific Blue","option1":"King-C","option2":"Pacific Blue","option3":null,"sku":"B231KPBC","requires_shipping":true,"taxable":true,"featured_image":null,"available":true,"name":"SuperBamboo™ Breathable Duvet Cover - King-C \/ Pacific Blue","public_title":"King-C \/ Pacific Blue","options":["King-C","Pacific Blue"],"price":24900,"weight":0,"compare_at_price":null,"inventory_management":"shopify","barcode":"","requires_selling_plan":false,"selling_plan_allocations":[],"quantity_rule":{"min":1,"max":null,"increment":1}},{"id":42655713558680,"title":"King-C \/ Alaskan Snow","option1":"King-C","option2":"Alaskan Snow","option3":null,"sku":"B231KASC","requires_shipping":true,"taxable":true,"featured_image":null,"available":true,"name":"SuperBamboo™ Breathable Duvet Cover - King-C \/ Alaskan Snow","public_title":"King-C \/ Alaskan Snow","options":["King-C","Alaskan Snow"],"price":24900,"weight":0,"compare_at_price":null,"inventory_management":"shopify","barcode":"","requires_selling_plan":false,"selling_plan_allocations":[],"quantity_rule":{"min":1,"max":null,"increment":1}},{"id":42655713624216,"title":"King-C \/ Heavenly Pink","option1":"King-C","option2":"Heavenly Pink","option3":null,"sku":"B231KHPC","requires_shipping":true,"taxable":true,"featured_image":null,"available":true,"name":"SuperBamboo™ Breathable Duvet Cover - King-C \/ Heavenly Pink","public_title":"King-C \/ Heavenly Pink","options":["King-C","Heavenly Pink"],"price":24900,"weight":0,"compare_at_price":null,"inventory_management":"shopify","barcode":"","requires_selling_plan":false,"selling_plan_allocations":[],"quantity_rule":{"min":1,"max":null,"increment":1}},{"id":42655713656984,"title":"King-C \/ Tender Green","option1":"King-C","option2":"Tender Green","option3":null,"sku":"B231KTGC","requires_shipping":true,"taxable":true,"featured_image":null,"available":true,"name":"SuperBamboo™ Breathable Duvet Cover - King-C \/ Tender Green","public_title":"King-C \/ Tender Green","options":["King-C","Tender Green"],"price":24900,"weight":0,"compare_at_price":null,"inventory_management":"shopify","barcode":"","requires_selling_plan":false,"selling_plan_allocations":[],"quantity_rule":{"min":1,"max":null,"increment":1}},{"id":42655713689752,"title":"King-C \/ Pale Yellow","option1":"King-C","option2":"Pale Yellow","option3":null,"sku":"B231KPYC","requires_shipping":true,"taxable":true,"featured_image":null,"available":true,"name":"SuperBamboo™ Breathable Duvet Cover - King-C \/ Pale Yellow","public_title":"King-C \/ Pale Yellow","options":["King-C","Pale Yellow"],"price":24900,"weight":0,"compare_at_price":null,"inventory_management":"shopify","barcode":"","requires_selling_plan":false,"selling_plan_allocations":[],"quantity_rule":{"min":1,"max":null,"increment":1}},{"id":42655713591448,"title":"King-C \/ Zen Purple","option1":"King-C","option2":"Zen Purple","option3":null,"sku":"B231KZPC","requires_shipping":true,"taxable":true,"featured_image":null,"available":true,"name":"SuperBamboo™ Breathable Duvet Cover - King-C \/ Zen Purple","public_title":"King-C \/ Zen Purple","options":["King-C","Zen Purple"],"price":24900,"weight":0,"compare_at_price":null,"inventory_management":"shopify","barcode":"","requires_selling_plan":false,"selling_plan_allocations":[],"quantity_rule":{"min":1,"max":null,"increment":1}},{"id":42655713525912,"title":"King-C \/ Coral Orange","option1":"King-C","option2":"Coral Orange","option3":null,"sku":"B231KCOC","requires_shipping":true,"taxable":true,"featured_image":null,"available":true,"name":"SuperBamboo™ Breathable Duvet Cover - King-C \/ Coral Orange","public_title":"King-C \/ Coral Orange","options":["King-C","Coral Orange"],"price":24900,"weight":0,"compare_at_price":null,"inventory_management":"shopify","barcode":"","requires_selling_plan":false,"selling_plan_allocations":[],"quantity_rule":{"min":1,"max":null,"increment":1}},{"id":42655713722520,"title":"King-C \/ Aspen Green","option1":"King-C","option2":"Aspen Green","option3":null,"sku":"B231KAGC","requires_shipping":true,"taxable":true,"featured_image":null,"available":true,"name":"SuperBamboo™ Breathable Duvet Cover - King-C \/ Aspen Green","public_title":"King-C \/ Aspen Green","options":["King-C","Aspen Green"],"price":24900,"weight":0,"compare_at_price":null,"inventory_management":"shopify","barcode":"","requires_selling_plan":false,"selling_plan_allocations":[],"quantity_rule":{"min":1,"max":null,"increment":1}},{"id":42655713788056,"title":"Queen-C \/ Glacier Grey","option1":"Queen-C","option2":"Glacier Grey","option3":null,"sku":"B231QGGC","requires_shipping":true,"taxable":true,"featured_image":null,"available":true,"name":"SuperBamboo™ Breathable Duvet Cover - Queen-C \/ Glacier Grey","public_title":"Queen-C \/ Glacier Grey","options":["Queen-C","Glacier Grey"],"price":24900,"weight":0,"compare_at_price":null,"inventory_management":"shopify","barcode":"","requires_selling_plan":false,"selling_plan_allocations":[],"quantity_rule":{"min":1,"max":null,"increment":1}},{"id":42655713755288,"title":"Queen-C \/ Stardust Grey","option1":"Queen-C","option2":"Stardust Grey","option3":null,"sku":"B231QSGC","requires_shipping":true,"taxable":true,"featured_image":null,"available":true,"name":"SuperBamboo™ Breathable Duvet Cover - Queen-C \/ Stardust Grey","public_title":"Queen-C \/ Stardust Grey","options":["Queen-C","Stardust Grey"],"price":24900,"weight":0,"compare_at_price":null,"inventory_management":"shopify","barcode":"","requires_selling_plan":false,"selling_plan_allocations":[],"quantity_rule":{"min":1,"max":null,"increment":1}},{"id":42655713820824,"title":"Queen-C \/ Pacific Blue","option1":"Queen-C","option2":"Pacific Blue","option3":null,"sku":"B231QPBC","requires_shipping":true,"taxable":true,"featured_image":null,"available":true,"name":"SuperBamboo™ Breathable Duvet Cover - Queen-C \/ Pacific Blue","public_title":"Queen-C \/ Pacific Blue","options":["Queen-C","Pacific Blue"],"price":24900,"weight":0,"compare_at_price":null,"inventory_management":"shopify","barcode":"","requires_selling_plan":false,"selling_plan_allocations":[],"quantity_rule":{"min":1,"max":null,"increment":1}},{"id":42655713886360,"title":"Queen-C \/ Alaskan Snow","option1":"Queen-C","option2":"Alaskan Snow","option3":null,"sku":"B231QASC","requires_shipping":true,"taxable":true,"featured_image":null,"available":true,"name":"SuperBamboo™ Breathable Duvet Cover - Queen-C \/ Alaskan Snow","public_title":"Queen-C \/ Alaskan Snow","options":["Queen-C","Alaskan Snow"],"price":24900,"weight":0,"compare_at_price":null,"inventory_management":"shopify","barcode":"","requires_selling_plan":false,"selling_plan_allocations":[],"quantity_rule":{"min":1,"max":null,"increment":1}},{"id":42655713951896,"title":"Queen-C \/ Heavenly Pink","option1":"Queen-C","option2":"Heavenly Pink","option3":null,"sku":"B231QHPC","requires_shipping":true,"taxable":true,"featured_image":null,"available":true,"name":"SuperBamboo™ Breathable Duvet Cover - Queen-C \/ Heavenly Pink","public_title":"Queen-C \/ Heavenly Pink","options":["Queen-C","Heavenly Pink"],"price":24900,"weight":0,"compare_at_price":null,"inventory_management":"shopify","barcode":"","requires_selling_plan":false,"selling_plan_allocations":[],"quantity_rule":{"min":1,"max":null,"increment":1}},{"id":42655713984664,"title":"Queen-C \/ Tender Green","option1":"Queen-C","option2":"Tender Green","option3":null,"sku":"B231QTGC","requires_shipping":true,"taxable":true,"featured_image":null,"available":true,"name":"SuperBamboo™ Breathable Duvet Cover - Queen-C \/ Tender Green","public_title":"Queen-C \/ Tender Green","options":["Queen-C","Tender Green"],"price":24900,"weight":0,"compare_at_price":null,"inventory_management":"shopify","barcode":"","requires_selling_plan":false,"selling_plan_allocations":[],"quantity_rule":{"min":1,"max":null,"increment":1}},{"id":42655714017432,"title":"Queen-C \/ Pale Yellow","option1":"Queen-C","option2":"Pale Yellow","option3":null,"sku":"B231QPYC","requires_shipping":true,"taxable":true,"featured_image":null,"available":true,"name":"SuperBamboo™ Breathable Duvet Cover - Queen-C \/ Pale Yellow","public_title":"Queen-C \/ Pale Yellow","options":["Queen-C","Pale Yellow"],"price":24900,"weight":0,"compare_at_price":null,"inventory_management":"shopify","barcode":"","requires_selling_plan":false,"selling_plan_allocations":[],"quantity_rule":{"min":1,"max":null,"increment":1}},{"id":42655713919128,"title":"Queen-C \/ Zen Purple","option1":"Queen-C","option2":"Zen Purple","option3":null,"sku":"B231QZPC","requires_shipping":true,"taxable":true,"featured_image":null,"available":true,"name":"SuperBamboo™ Breathable Duvet Cover - Queen-C \/ Zen Purple","public_title":"Queen-C \/ Zen Purple","options":["Queen-C","Zen Purple"],"price":24900,"weight":0,"compare_at_price":null,"inventory_management":"shopify","barcode":"","requires_selling_plan":false,"selling_plan_allocations":[],"quantity_rule":{"min":1,"max":null,"increment":1}},{"id":42655713853592,"title":"Queen-C \/ Coral Orange","option1":"Queen-C","option2":"Coral Orange","option3":null,"sku":"B231QCOC","requires_shipping":true,"taxable":true,"featured_image":null,"available":true,"name":"SuperBamboo™ Breathable Duvet Cover - Queen-C \/ Coral Orange","public_title":"Queen-C \/ Coral Orange","options":["Queen-C","Coral Orange"],"price":24900,"weight":0,"compare_at_price":null,"inventory_management":"shopify","barcode":"","requires_selling_plan":false,"selling_plan_allocations":[],"quantity_rule":{"min":1,"max":null,"increment":1}},{"id":42655714050200,"title":"Queen-C \/ Aspen Green","option1":"Queen-C","option2":"Aspen Green","option3":null,"sku":"B231QAGC","requires_shipping":true,"taxable":true,"featured_image":null,"available":true,"name":"SuperBamboo™ Breathable Duvet Cover - Queen-C \/ Aspen Green","public_title":"Queen-C \/ Aspen Green","options":["Queen-C","Aspen Green"],"price":24900,"weight":0,"compare_at_price":null,"inventory_management":"shopify","barcode":"","requires_selling_plan":false,"selling_plan_allocations":[],"quantity_rule":{"min":1,"max":null,"increment":1}}], "vendor": "Vesta", "type": "Bedding", "available": true, "options": ["Size","Color"], "price": 19900, "featured_image": "//vesta-sleep.com/cdn/shop/files/23_2x_1.jpg?v=1701757423", "images": ["\/\/vesta-sleep.com\/cdn\/shop\/files\/23_2x_1.jpg?v=1701757423","\/\/vesta-sleep.com\/cdn\/shop\/files\/8_2x_25412a00-94dc-4bbd-9e87-f465963f565e.jpg?v=1701757423","\/\/vesta-sleep.com\/cdn\/shop\/files\/9_2x_2d2d510e-8a3f-4f2e-8319-05dc868ee17c.jpg?v=1701757423","\/\/vesta-sleep.com\/cdn\/shop\/files\/FourSeasonsBundle2_2_2x_c102d706-1f58-40b5-9b7c-17e12996b875.jpg?v=1701757423","\/\/vesta-sleep.com\/cdn\/shop\/files\/Bamboo_SheetSet-4_7_2x_9577e378-7e37-4f46-9cfb-24dda388bbcc.jpg?v=1701757423","\/\/vesta-sleep.com\/cdn\/shop\/files\/Bamboo_DuvetCover_6_2_2x_c5f8416e-47fe-4d65-a892-f0bac9851771.jpg?v=1701757423","\/\/vesta-sleep.com\/cdn\/shop\/files\/10_2x_dec9ecb2-0001-4cc9-9056-2493ede2cf58.jpg?v=1701757423","\/\/vesta-sleep.com\/cdn\/shop\/files\/duvetcoverb2g17.jpg?v=1701757423","\/\/vesta-sleep.com\/cdn\/shop\/products\/Duvet_cover2_2x_83c0bcae-415a-4174-aae9-d23e165e00d5.jpg?v=1700734509","\/\/vesta-sleep.com\/cdn\/shop\/products\/Duvet_cover1-3_2x_09b3b5a4-0764-48c5-854c-635f2aa7f38f.jpg?v=1700734509","\/\/vesta-sleep.com\/cdn\/shop\/products\/VestaBambooDuvetCover-5_2x_621616fd-a947-400b-a1b7-6362e4ef5021.jpg?v=1700734509","\/\/vesta-sleep.com\/cdn\/shop\/products\/DuvetCover1-1_2x_22a2b3f1-375b-4776-b1f0-575b4a6cbc9f.jpg?v=1700734509","\/\/vesta-sleep.com\/cdn\/shop\/products\/Duvet_cove3_2x_612c73b1-caa3-40ca-9bb5-40ffa7a87b15.jpg?v=1700734509","\/\/vesta-sleep.com\/cdn\/shop\/products\/Duvet_cover4_2x_0b64bd90-baac-4d6d-8674-cbbdaec0150d.jpg?v=1700734509","\/\/vesta-sleep.com\/cdn\/shop\/products\/Duvet_cover6_2x_d673184d-079a-4020-94b8-64f3903595cb.jpg?v=1700734509","\/\/vesta-sleep.com\/cdn\/shop\/products\/cover-00003.jpg?v=1700734509","\/\/vesta-sleep.com\/cdn\/shop\/products\/cover-00002.jpg?v=1700734509","\/\/vesta-sleep.com\/cdn\/shop\/products\/Google_45_3x_ce595bb9-9801-4232-9cd5-c76718ecfb3d.jpg?v=1700734509","\/\/vesta-sleep.com\/cdn\/shop\/products\/Duvet_1_2x_3.jpg?v=1700734509","\/\/vesta-sleep.com\/cdn\/shop\/products\/VestaBambooDuvetCover-2.jpg?v=1700734509","\/\/vesta-sleep.com\/cdn\/shop\/products\/VestaBambooDuvetCover-4.jpg?v=1700734509","\/\/vesta-sleep.com\/cdn\/shop\/products\/VestaBambooDuvetCover-3.jpg?v=1700734509","\/\/vesta-sleep.com\/cdn\/shop\/products\/BambooDuvetCover_2x_11_2x_8165ecbe-bb6b-4fd1-9638-4f67883028c5.jpg?v=1700734509","\/\/vesta-sleep.com\/cdn\/shop\/products\/duvetcover_2x_77e83513-70be-4bd8-bd60-3d54d3cad30f.png?v=1700734509","\/\/vesta-sleep.com\/cdn\/shop\/products\/SuperBamboo_DuvetCover_2x_7b9a7972-6cc2-458b-bb52-882328c4e77a.jpg?v=1700734509","\/\/vesta-sleep.com\/cdn\/shop\/products\/Coral_Orange_2x_d139438d-24f8-459f-baa1-33680a4f0d10.jpg?v=1700734509","\/\/vesta-sleep.com\/cdn\/shop\/products\/Zen_Purple_2x_3ed3ec55-6c79-4ca0-b433-c663cbb90987.jpg?v=1700734509","\/\/vesta-sleep.com\/cdn\/shop\/products\/Alaskan_White_2x_aea6aac0-c1a9-4645-bcb7-e4793ef1ba5b.jpg?v=1700734509","\/\/vesta-sleep.com\/cdn\/shop\/products\/bamboocovertopcolor1.jpg?v=1700734509","\/\/vesta-sleep.com\/cdn\/shop\/products\/bamboocovertopcolor2.jpg?v=1700734509","\/\/vesta-sleep.com\/cdn\/shop\/products\/bamboocovertopcolor3.jpg?v=1700734509","\/\/vesta-sleep.com\/cdn\/shop\/products\/DuvetCovercolor-_1.jpg?v=1700734509","\/\/vesta-sleep.com\/cdn\/shop\/products\/DuvetCovercolor-_2.jpg?v=1700734509","\/\/vesta-sleep.com\/cdn\/shop\/products\/DuvetCovercolor-_3.jpg?v=1700734509","\/\/vesta-sleep.com\/cdn\/shop\/products\/Bamboo_Sheet_Set-1_8_2x_c9a25927-d06a-4f5d-8fcf-eef4d11e5b92.jpg?v=1700734509","\/\/vesta-sleep.com\/cdn\/shop\/products\/Bamboo_Sheet_Set-1_9_2x_4083110a-fda8-4323-af46-e3a0ac61cc61.jpg?v=1700734509","\/\/vesta-sleep.com\/cdn\/shop\/products\/Bamboo_Sheet_Set-1_8_2x_c77df15c-9a85-4d1d-9790-ff8060234572.jpg?v=1700734509","\/\/vesta-sleep.com\/cdn\/shop\/products\/Bamboo_Sheet_Set-1_10_2x_d60c833d-345f-4f7b-89ae-9d3625ba1b03.jpg?v=1700734509","\/\/vesta-sleep.com\/cdn\/shop\/products\/Bamboo_Sheet_Set-1_11_2x_85282b57-3a6a-4957-8a80-8b0ad60b153f.jpg?v=1700734509","\/\/vesta-sleep.com\/cdn\/shop\/products\/Bamboo_Sheet_Set-1_11_2x_e9835f1c-924c-4298-92a7-d9a1f4749342.jpg?v=1700734509","\/\/vesta-sleep.com\/cdn\/shop\/products\/Bamboo_Sheet_Set-1_11_2x_b1d43021-4ad7-45ac-8bd1-ec257da707f9.jpg?v=1700734509","\/\/vesta-sleep.com\/cdn\/shop\/products\/VestaBambooDuvetCover-5_2_2x_6148abb0-8de4-4e60-9fd9-d11bc8fb494d.jpg?v=1700734509","\/\/vesta-sleep.com\/cdn\/shop\/products\/VestaBambooDuvetCover-5_3_2x_aa392768-20c9-411c-8730-a6867d14f00d.jpg?v=1700734509","\/\/vesta-sleep.com\/cdn\/shop\/products\/VestaBambooDuvetCover2_1.jpg?v=1700734509","\/\/vesta-sleep.com\/cdn\/shop\/products\/1.png?v=1700734509","\/\/vesta-sleep.com\/cdn\/shop\/products\/2.png?v=1700734509","\/\/vesta-sleep.com\/cdn\/shop\/products\/3.png?v=1700734509","\/\/vesta-sleep.com\/cdn\/shop\/products\/4.png?v=1700734509","\/\/vesta-sleep.com\/cdn\/shop\/products\/Duvet_1_2x_12_3x_e90522b6-048f-44a1-98db-da37b64dacd5.jpg?v=1700734509","\/\/vesta-sleep.com\/cdn\/shop\/products\/Duvet_1_2x_13_3x_1985d3c6-197b-4685-9b4c-e2790198ef05.jpg?v=1700734509","\/\/vesta-sleep.com\/cdn\/shop\/products\/Duvet_1_2x_11_3x_4863b005-db52-40c1-b931-fd5bc0ef750e.jpg?v=1700734509","\/\/vesta-sleep.com\/cdn\/shop\/products\/3x.jpg?v=1700734509","\/\/vesta-sleep.com\/cdn\/shop\/products\/sheet_set-_3x_914a357a-c161-4741-99bf-151545ef5034.jpg?v=1700734509","\/\/vesta-sleep.com\/cdn\/shop\/products\/Bamboo_Cover_3x_fa5e6483-5e69-4b40-ac49-effb4a7edd5c.jpg?v=1700734509","\/\/vesta-sleep.com\/cdn\/shop\/products\/Bamboo_Sheet_Set-4_8_3x_073de31d-3b21-4624-b257-a0ca0216a110.jpg?v=1700734509","\/\/vesta-sleep.com\/cdn\/shop\/products\/Bamboo_Sheet_Set-4_9_3x_9c8739e1-e261-4b80-8550-466543b1eac2.jpg?v=1700734509","\/\/vesta-sleep.com\/cdn\/shop\/products\/Bamboo_Cover2_3x_bb1ccfc2-27cc-4977-8060-a0ccdfd45b57.jpg?v=1700734509","\/\/vesta-sleep.com\/cdn\/shop\/products\/3x_90331d5f-480f-4253-8f00-470de361d993.jpg?v=1700734509","\/\/vesta-sleep.com\/cdn\/shop\/products\/sheet_set-_3x_7ed40435-2988-4af6-b969-566f1f22ea47.jpg?v=1700734509","\/\/vesta-sleep.com\/cdn\/shop\/products\/Bamboo_Sheet_Set-4_9_3x_279d9578-193f-4f13-8ef5-a7251173f354.jpg?v=1700734509","\/\/vesta-sleep.com\/cdn\/shop\/products\/Bamboo_Sheet_Set-4_8_3x_4984953b-9649-49e0-9b42-77303d9bc671.jpg?v=1700734509","\/\/vesta-sleep.com\/cdn\/shop\/products\/Bamboo_Cover2_3x_e65425ab-a36d-4e75-90f9-71492f79ffa2.jpg?v=1700734509","\/\/vesta-sleep.com\/cdn\/shop\/products\/Bamboo_Cover_3x_a03c1ca4-304e-4c66-9a9f-50c7009da304.jpg?v=1700734509","\/\/vesta-sleep.com\/cdn\/shop\/products\/ArtboardCopy2_6.jpg?v=1700734509","\/\/vesta-sleep.com\/cdn\/shop\/products\/ArtboardCopy2_6_ddc0f433-6102-4098-a8bc-abe325464721.jpg?v=1700734509","\/\/vesta-sleep.com\/cdn\/shop\/files\/Duvet_1_2x_15_3x_1.png?v=1700734509","\/\/vesta-sleep.com\/cdn\/shop\/files\/Duvet_1_2x_16_3x_1_955fe15d-4b55-4936-aba7-737dd8a3f9d3.png?v=1700734509","\/\/vesta-sleep.com\/cdn\/shop\/files\/cover-_1x_9fd04aa6-883e-44f5-ae83-994de90bb647.jpg?v=1700734509","\/\/vesta-sleep.com\/cdn\/shop\/files\/cover-_1x_71861fba-54bf-4d3d-a9c4-29521ec9243d.jpg?v=1700734509","\/\/vesta-sleep.com\/cdn\/shop\/files\/cover-3_1x_1b517d0f-2dcb-4fab-b44a-77f4603ff900.jpg?v=1700734509"] }
{"hidden_options":["Twin \/ Twin XL","King-C","Queen-C","Aspen Green","Coral Orange","Zen Purple"],"availability_default_msg":"In stock - ships within 1-2 business days","special_variants":[{"status":"outofstock","variant_id":37782016622744,"availability":"Item out of stock - stay tuned"},{"status":"outofstock","variant_id":37782016655512,"availability":"Item out of stock - stay tuned"},{"status":"outofstock","variant_id":41465253986456,"availability":"Item out of stock - stay tuned"},{"status":"outofstock","variant_id":41465343049880,"availability":"Item out of stock - stay tuned"},{"status":"outofstock","variant_id":41465343017112,"availability":"Item out of stock - stay tuned"},{"status":"outofstock","variant_id":41706079322264,"availability":"Item out of stock - stay tuned"},{"status":"outofstock","variant_id":41717422784664,"availability":"Item out of stock - stay tuned"},{"status":"outofstock","variant_id":41717422817432,"availability":"Item out of stock - stay tuned"},{"status":"outofstock","variant_id":37782016589976,"availability":"Item out of stock - stay tuned"},{"status":"outofstock","variant_id":42272221724824,"availability":"Item out of stock - stay tuned"},{"status":"outofstock","variant_id":42272221757592,"availability":"Item out of stock - stay tuned"},{"status":"outofstock","variant_id":42272221790360,"availability":"Item out of stock - stay tuned"},{"status":"outofstock","variant_id":41465254019224,"availability":"Item out of stock - stay tuned"},{"status":"instock","variant_id":41717422686360,"availability":"In stock from overseas - delivery in 5-7 business days"},{"status":"instock","variant_id":41717422653592,"availability":"In stock from overseas - delivery in 5-7 business days"},{"status":"outofstock","variant_id":41706079256728,"availability":"Item out of stock - stay tuned"},{"status":"outofstock","variant_id":41465343082648,"availability":"Item out of stock - stay tuned"},{"status":"instock","variant_id":37782016426136,"availability":"In stock from overseas - delivery in 5-7 business days"},{"status":"instock","variant_id":41717422751896,"availability":"In stock from overseas - delivery in 5-7 business days"},{"status":"outofstock","variant_id":41465343180952,"availability":"Item out of stock - stay tuned"},{"status":"instock","variant_id":41717422719128,"availability":"In stock from overseas - delivery in 5-7 business days"},{"status":"instock","variant_id":41465343148184,"availability":"In stock from overseas - delivery in 5-7 business days"},{"status":"instock","variant_id":41706079289496,"availability":"In stock from overseas - delivery in 5-7 business days"},{"status":"outofstock","variant_id":37782016524440,"availability":"Item out of stock - stay tuned"},{"status":"outofstock","variant_id":41465343115416,"availability":"Item out of stock - stay tuned"},{"status":"instock","variant_id":37782016393368,"availability":"In stock from overseas - delivery in 5-7 business days"},{"status":"outofstock","variant_id":41465254051992,"availability":"Item out of stock - stay tuned"}]}
{ "id": 6619340538008, "handle": "multi-faceted-pillow", "variants": [{"id":39942653968536,"title":"High Loft 5-7'' \/ White","option1":"High Loft 5-7''","option2":"White","option3":null,"sku":"P211W","requires_shipping":true,"taxable":true,"featured_image":{"id":43399105577112,"product_id":6619340538008,"position":22,"created_at":"2023-10-15T19:44:53-07:00","updated_at":"2023-10-15T19:44:55-07:00","alt":"*hidden","width":1185,"height":1185,"src":"\/\/vesta-sleep.com\/cdn\/shop\/files\/3_13_3x_9bbce24f-0954-4398-9139-7c88869d2c6d.jpg?v=1697424295","variant_ids":[39942653968536]},"available":true,"name":"Multi-layered Cooling Foam Pillow - High Loft 5-7'' \/ White","public_title":"High Loft 5-7'' \/ White","options":["High Loft 5-7''","White"],"price":16900,"weight":3175,"compare_at_price":19900,"inventory_management":"shopify","barcode":"6974708290176","featured_media":{"alt":"*hidden","id":36332886130840,"position":22,"preview_image":{"aspect_ratio":1.0,"height":1185,"width":1185,"src":"\/\/vesta-sleep.com\/cdn\/shop\/files\/3_13_3x_9bbce24f-0954-4398-9139-7c88869d2c6d.jpg?v=1697424295"}},"requires_selling_plan":false,"selling_plan_allocations":[],"quantity_rule":{"min":1,"max":null,"increment":1}}], "vendor": "Vesta", "type": "Pillow", "available": true, "options": ["Size","Color"], "price": 16900, "featured_image": "//vesta-sleep.com/cdn/shop/products/10.jpg?v=1649675059", "images": ["\/\/vesta-sleep.com\/cdn\/shop\/products\/10.jpg?v=1649675059","\/\/vesta-sleep.com\/cdn\/shop\/files\/VestaMulti-layeredPillow-2_2_2x_0fcd9a43-ff14-46ab-8420-655f6995bb9e.jpg?v=1694409847","\/\/vesta-sleep.com\/cdn\/shop\/products\/VestaMulti-layeredPillow-2.jpg?v=1694409847","\/\/vesta-sleep.com\/cdn\/shop\/products\/VestaMulti-layeredPillow-4.jpg?v=1694409847","\/\/vesta-sleep.com\/cdn\/shop\/products\/VestaMulti-layeredPillow-7.jpg?v=1694409847","\/\/vesta-sleep.com\/cdn\/shop\/products\/2_2x_589f5ae6-3f1b-4a60-86ae-5c5937394f9c.jpg?v=1694409847","\/\/vesta-sleep.com\/cdn\/shop\/products\/VestaMulti-layeredPillow-6.jpg?v=1694409847","\/\/vesta-sleep.com\/cdn\/shop\/products\/VestaMulti-layeredPillow-3.jpg?v=1694409847","\/\/vesta-sleep.com\/cdn\/shop\/products\/Pillow_1_3x_12f65a89-e6c8-4439-a1e2-a6130294d82a.jpg?v=1694409847","\/\/vesta-sleep.com\/cdn\/shop\/products\/Pillow_2_3x_11bbfd1f-3759-441c-abaa-56342ad1d27c.jpg?v=1694409847","\/\/vesta-sleep.com\/cdn\/shop\/products\/Pillow_3_3x_5839c8ba-142f-4c19-8fb3-ad0e8110e211.jpg?v=1694409847","\/\/vesta-sleep.com\/cdn\/shop\/products\/Pillow_4_3x_ed642eb6-088f-4389-8934-813fddb5399f.jpg?v=1694409847","\/\/vesta-sleep.com\/cdn\/shop\/products\/Pillow_5_3x_f720b70b-bcc7-43a8-9d9e-d5f9cef0cd80.jpg?v=1694409847","\/\/vesta-sleep.com\/cdn\/shop\/products\/Pillow_6_3x_f392905a-4a39-408b-8357-1fbdd2963e59.jpg?v=1694409847","\/\/vesta-sleep.com\/cdn\/shop\/products\/9c2d28ee2ccfbe6c16796f00fd96290f.jpg?v=1694409847","\/\/vesta-sleep.com\/cdn\/shop\/products\/9c2d28ee2ccfbe6c16796f00fd96290f_c18e9681-a35f-49e6-a5be-03cd807c33dc.jpg?v=1694409847","\/\/vesta-sleep.com\/cdn\/shop\/products\/pillow1_2x_b3ddcd40-194f-4ffa-821b-ee7e911f4c54.png?v=1694409847","\/\/vesta-sleep.com\/cdn\/shop\/products\/Multi-layeredPillow-2_2x_b7d1d8b2-00b9-4a33-84b8-d8cfb06a232b.jpg?v=1694409847","\/\/vesta-sleep.com\/cdn\/shop\/products\/2_3x-2.jpg?v=1694409847","\/\/vesta-sleep.com\/cdn\/shop\/products\/VestaMulti-layeredPillow-5.jpg?v=1694409847","\/\/vesta-sleep.com\/cdn\/shop\/files\/3_13_3x_fcf9e92a-c2c8-46df-9eab-4035dea43cf9.jpg?v=1697424267","\/\/vesta-sleep.com\/cdn\/shop\/files\/3_13_3x_9bbce24f-0954-4398-9139-7c88869d2c6d.jpg?v=1697424295"] }
{"hidden_options":[],"availability_default_msg":"In stock - ships within 1-2 business days","special_variants":[{"status":"instock","variant_id":39942653968536,"availability":"In stock - ships within 1-2 business days"}]}
MOST LOVED