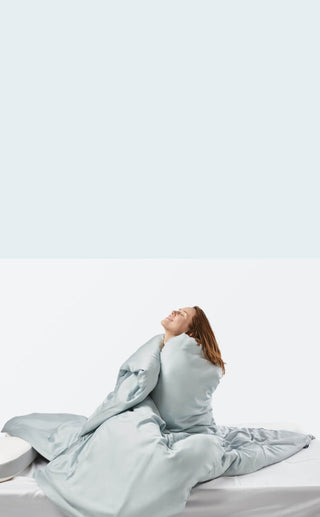 SuperTree
Buttery-soft, breezy, and made with planet-friendly eucalyptus, these favorites will keep you cool and dry during the night.
Insanely Soft and Comfortable
Breathable and Moisture-wicking
Supremely Wrinkle-resistant
Eco-friendly
The ultimate duvet of your dream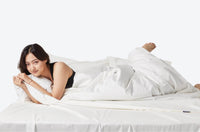 Insanely Soft and Comfortable
Crazy buttery-soft and supremely moisture-wicking - perfect for most sleepers, and every day.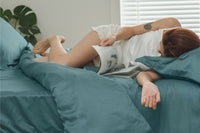 Refreshingly Breathable
Made with 100% plant-based TENCEL™ for a naturally light and breathable feel you'll love falling asleep to.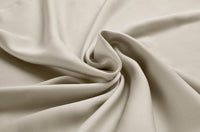 Supremely Wrinkle-resistant
Twist and turn as much as you want and wake up with sleek sheets.
SuperTree
Breezy and buttery-soft. Made of 100% sustainably sourced Australian Eucalyptus fibers.
THE SOFTEST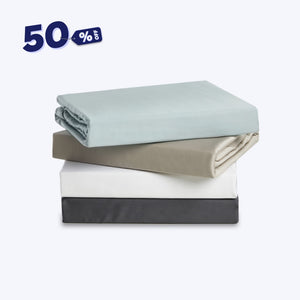 { "id": 7261680566424, "handle": "supertree-sheet-set", "variants": [{"id":41707298160792,"title":"Full \/ Queen \/ Skyline Blue","option1":"Full \/ Queen","option2":"Skyline Blue","option3":null,"sku":"B223QSB","requires_shipping":true,"taxable":true,"featured_image":{"id":41707889819800,"product_id":7261680566424,"position":19,"created_at":"2022-09-19T23:33:52-07:00","updated_at":"2022-09-19T23:33:52-07:00","alt":"*hidden","width":1185,"height":1185,"src":"\/\/vesta-sleep.com\/cdn\/shop\/products\/Tree_Sheet_Set-1_3x_68ee9dc7-f8b6-4212-96c6-4c8486c401df.jpg?v=1663655632","variant_ids":[41707298160792,41707298291864]},"available":true,"name":"SuperTree™ Soft Sheet Set - Full \/ Queen \/ Skyline Blue","public_title":"Full \/ Queen \/ Skyline Blue","options":["Full \/ Queen","Skyline Blue"],"price":22900,"weight":0,"compare_at_price":null,"inventory_management":"shopify","barcode":"","featured_media":{"alt":"*hidden","id":34426194198680,"position":19,"preview_image":{"aspect_ratio":1.0,"height":1185,"width":1185,"src":"\/\/vesta-sleep.com\/cdn\/shop\/products\/Tree_Sheet_Set-1_3x_68ee9dc7-f8b6-4212-96c6-4c8486c401df.jpg?v=1663655632"}},"requires_selling_plan":false,"selling_plan_allocations":[],"quantity_rule":{"min":1,"max":null,"increment":1}},{"id":41707298193560,"title":"Full \/ Queen \/ Elephant Grey","option1":"Full \/ Queen","option2":"Elephant Grey","option3":null,"sku":"B223QEG","requires_shipping":true,"taxable":true,"featured_image":{"id":41707887984792,"product_id":7261680566424,"position":16,"created_at":"2022-09-19T23:33:37-07:00","updated_at":"2022-09-19T23:33:37-07:00","alt":"*hidden","width":1185,"height":1185,"src":"\/\/vesta-sleep.com\/cdn\/shop\/products\/Tree_Sheet_Set-4_3x_5b2515cd-59b6-414d-9902-a256e4487a3b.jpg?v=1663655617","variant_ids":[41707298193560,41707298324632]},"available":true,"name":"SuperTree™ Soft Sheet Set - Full \/ Queen \/ Elephant Grey","public_title":"Full \/ Queen \/ Elephant Grey","options":["Full \/ Queen","Elephant Grey"],"price":19900,"weight":0,"compare_at_price":null,"inventory_management":"shopify","barcode":"","featured_media":{"alt":"*hidden","id":34426192232600,"position":16,"preview_image":{"aspect_ratio":1.0,"height":1185,"width":1185,"src":"\/\/vesta-sleep.com\/cdn\/shop\/products\/Tree_Sheet_Set-4_3x_5b2515cd-59b6-414d-9902-a256e4487a3b.jpg?v=1663655617"}},"requires_selling_plan":false,"selling_plan_allocations":[],"quantity_rule":{"min":1,"max":null,"increment":1}},{"id":41707298226328,"title":"Full \/ Queen \/ Alaskan Snow","option1":"Full \/ Queen","option2":"Alaskan Snow","option3":null,"sku":"B223QAS","requires_shipping":true,"taxable":true,"featured_image":{"id":41707888476312,"product_id":7261680566424,"position":17,"created_at":"2022-09-19T23:33:39-07:00","updated_at":"2022-09-19T23:33:39-07:00","alt":"*hidden","width":1185,"height":1185,"src":"\/\/vesta-sleep.com\/cdn\/shop\/products\/Tree_Sheet_Set-3_3x_563cc4cb-5a09-478a-aad7-4aca9d5c43b4.jpg?v=1663655619","variant_ids":[41707298226328,41707298357400]},"available":true,"name":"SuperTree™ Soft Sheet Set - Full \/ Queen \/ Alaskan Snow","public_title":"Full \/ Queen \/ Alaskan Snow","options":["Full \/ Queen","Alaskan Snow"],"price":22900,"weight":0,"compare_at_price":null,"inventory_management":"shopify","barcode":"","featured_media":{"alt":"*hidden","id":34426192724120,"position":17,"preview_image":{"aspect_ratio":1.0,"height":1185,"width":1185,"src":"\/\/vesta-sleep.com\/cdn\/shop\/products\/Tree_Sheet_Set-3_3x_563cc4cb-5a09-478a-aad7-4aca9d5c43b4.jpg?v=1663655619"}},"requires_selling_plan":false,"selling_plan_allocations":[],"quantity_rule":{"min":1,"max":null,"increment":1}},{"id":41707298259096,"title":"Full \/ Queen \/ Pine Grey","option1":"Full \/ Queen","option2":"Pine Grey","option3":null,"sku":"B223QPG","requires_shipping":true,"taxable":true,"featured_image":{"id":41707889033368,"product_id":7261680566424,"position":18,"created_at":"2022-09-19T23:33:45-07:00","updated_at":"2022-09-19T23:33:45-07:00","alt":"*hidden","width":1185,"height":1185,"src":"\/\/vesta-sleep.com\/cdn\/shop\/products\/Tree_Sheet_Set-2_3x_32c91aba-b986-44b7-a7b9-127fa898c577.jpg?v=1663655625","variant_ids":[41707298259096,41707298390168]},"available":true,"name":"SuperTree™ Soft Sheet Set - Full \/ Queen \/ Pine Grey","public_title":"Full \/ Queen \/ Pine Grey","options":["Full \/ Queen","Pine Grey"],"price":19900,"weight":0,"compare_at_price":null,"inventory_management":"shopify","barcode":"","featured_media":{"alt":"*hidden","id":34426193281176,"position":18,"preview_image":{"aspect_ratio":1.0,"height":1185,"width":1185,"src":"\/\/vesta-sleep.com\/cdn\/shop\/products\/Tree_Sheet_Set-2_3x_32c91aba-b986-44b7-a7b9-127fa898c577.jpg?v=1663655625"}},"requires_selling_plan":false,"selling_plan_allocations":[],"quantity_rule":{"min":1,"max":null,"increment":1}},{"id":42272232964248,"title":"Full \/ Queen \/ Sage Green","option1":"Full \/ Queen","option2":"Sage Green","option3":null,"sku":"B223QSG","requires_shipping":true,"taxable":true,"featured_image":{"id":42115519250584,"product_id":7261680566424,"position":21,"created_at":"2022-11-23T22:26:27-08:00","updated_at":"2022-11-23T22:26:27-08:00","alt":"*hidden","width":790,"height":790,"src":"\/\/vesta-sleep.com\/cdn\/shop\/products\/ArtboardCopy_7_49e9e334-f825-4757-bdb7-8921be3094b1.jpg?v=1669271187","variant_ids":[42272232964248,42272232997016]},"available":true,"name":"SuperTree™ Soft Sheet Set - Full \/ Queen \/ Sage Green","public_title":"Full \/ Queen \/ Sage Green","options":["Full \/ Queen","Sage Green"],"price":19900,"weight":0,"compare_at_price":null,"inventory_management":"shopify","barcode":"","featured_media":{"alt":"*hidden","id":34844360966296,"position":21,"preview_image":{"aspect_ratio":1.0,"height":790,"width":790,"src":"\/\/vesta-sleep.com\/cdn\/shop\/products\/ArtboardCopy_7_49e9e334-f825-4757-bdb7-8921be3094b1.jpg?v=1669271187"}},"requires_selling_plan":false,"selling_plan_allocations":[],"quantity_rule":{"min":1,"max":null,"increment":1}},{"id":41707298291864,"title":"King \/ Cal King \/ Skyline Blue","option1":"King \/ Cal King","option2":"Skyline Blue","option3":null,"sku":"B223KSB","requires_shipping":true,"taxable":true,"featured_image":{"id":41707889819800,"product_id":7261680566424,"position":19,"created_at":"2022-09-19T23:33:52-07:00","updated_at":"2022-09-19T23:33:52-07:00","alt":"*hidden","width":1185,"height":1185,"src":"\/\/vesta-sleep.com\/cdn\/shop\/products\/Tree_Sheet_Set-1_3x_68ee9dc7-f8b6-4212-96c6-4c8486c401df.jpg?v=1663655632","variant_ids":[41707298160792,41707298291864]},"available":true,"name":"SuperTree™ Soft Sheet Set - King \/ Cal King \/ Skyline Blue","public_title":"King \/ Cal King \/ Skyline Blue","options":["King \/ Cal King","Skyline Blue"],"price":27900,"weight":0,"compare_at_price":null,"inventory_management":"shopify","barcode":"","featured_media":{"alt":"*hidden","id":34426194198680,"position":19,"preview_image":{"aspect_ratio":1.0,"height":1185,"width":1185,"src":"\/\/vesta-sleep.com\/cdn\/shop\/products\/Tree_Sheet_Set-1_3x_68ee9dc7-f8b6-4212-96c6-4c8486c401df.jpg?v=1663655632"}},"requires_selling_plan":false,"selling_plan_allocations":[],"quantity_rule":{"min":1,"max":null,"increment":1}},{"id":41707298324632,"title":"King \/ Cal King \/ Elephant Grey","option1":"King \/ Cal King","option2":"Elephant Grey","option3":null,"sku":"B223KEG","requires_shipping":true,"taxable":true,"featured_image":{"id":41707887984792,"product_id":7261680566424,"position":16,"created_at":"2022-09-19T23:33:37-07:00","updated_at":"2022-09-19T23:33:37-07:00","alt":"*hidden","width":1185,"height":1185,"src":"\/\/vesta-sleep.com\/cdn\/shop\/products\/Tree_Sheet_Set-4_3x_5b2515cd-59b6-414d-9902-a256e4487a3b.jpg?v=1663655617","variant_ids":[41707298193560,41707298324632]},"available":true,"name":"SuperTree™ Soft Sheet Set - King \/ Cal King \/ Elephant Grey","public_title":"King \/ Cal King \/ Elephant Grey","options":["King \/ Cal King","Elephant Grey"],"price":24900,"weight":0,"compare_at_price":null,"inventory_management":"shopify","barcode":"","featured_media":{"alt":"*hidden","id":34426192232600,"position":16,"preview_image":{"aspect_ratio":1.0,"height":1185,"width":1185,"src":"\/\/vesta-sleep.com\/cdn\/shop\/products\/Tree_Sheet_Set-4_3x_5b2515cd-59b6-414d-9902-a256e4487a3b.jpg?v=1663655617"}},"requires_selling_plan":false,"selling_plan_allocations":[],"quantity_rule":{"min":1,"max":null,"increment":1}},{"id":41707298357400,"title":"King \/ Cal King \/ Alaskan Snow","option1":"King \/ Cal King","option2":"Alaskan Snow","option3":null,"sku":"B223KAS","requires_shipping":true,"taxable":true,"featured_image":{"id":41707888476312,"product_id":7261680566424,"position":17,"created_at":"2022-09-19T23:33:39-07:00","updated_at":"2022-09-19T23:33:39-07:00","alt":"*hidden","width":1185,"height":1185,"src":"\/\/vesta-sleep.com\/cdn\/shop\/products\/Tree_Sheet_Set-3_3x_563cc4cb-5a09-478a-aad7-4aca9d5c43b4.jpg?v=1663655619","variant_ids":[41707298226328,41707298357400]},"available":true,"name":"SuperTree™ Soft Sheet Set - King \/ Cal King \/ Alaskan Snow","public_title":"King \/ Cal King \/ Alaskan Snow","options":["King \/ Cal King","Alaskan Snow"],"price":27900,"weight":0,"compare_at_price":null,"inventory_management":"shopify","barcode":"","featured_media":{"alt":"*hidden","id":34426192724120,"position":17,"preview_image":{"aspect_ratio":1.0,"height":1185,"width":1185,"src":"\/\/vesta-sleep.com\/cdn\/shop\/products\/Tree_Sheet_Set-3_3x_563cc4cb-5a09-478a-aad7-4aca9d5c43b4.jpg?v=1663655619"}},"requires_selling_plan":false,"selling_plan_allocations":[],"quantity_rule":{"min":1,"max":null,"increment":1}},{"id":41707298390168,"title":"King \/ Cal King \/ Pine Grey","option1":"King \/ Cal King","option2":"Pine Grey","option3":null,"sku":"B223KPG","requires_shipping":true,"taxable":true,"featured_image":{"id":41707889033368,"product_id":7261680566424,"position":18,"created_at":"2022-09-19T23:33:45-07:00","updated_at":"2022-09-19T23:33:45-07:00","alt":"*hidden","width":1185,"height":1185,"src":"\/\/vesta-sleep.com\/cdn\/shop\/products\/Tree_Sheet_Set-2_3x_32c91aba-b986-44b7-a7b9-127fa898c577.jpg?v=1663655625","variant_ids":[41707298259096,41707298390168]},"available":true,"name":"SuperTree™ Soft Sheet Set - King \/ Cal King \/ Pine Grey","public_title":"King \/ Cal King \/ Pine Grey","options":["King \/ Cal King","Pine Grey"],"price":24900,"weight":0,"compare_at_price":null,"inventory_management":"shopify","barcode":"","featured_media":{"alt":"*hidden","id":34426193281176,"position":18,"preview_image":{"aspect_ratio":1.0,"height":1185,"width":1185,"src":"\/\/vesta-sleep.com\/cdn\/shop\/products\/Tree_Sheet_Set-2_3x_32c91aba-b986-44b7-a7b9-127fa898c577.jpg?v=1663655625"}},"requires_selling_plan":false,"selling_plan_allocations":[],"quantity_rule":{"min":1,"max":null,"increment":1}},{"id":42272232997016,"title":"King \/ Cal King \/ Sage Green","option1":"King \/ Cal King","option2":"Sage Green","option3":null,"sku":"B223KSG","requires_shipping":true,"taxable":true,"featured_image":{"id":42115519250584,"product_id":7261680566424,"position":21,"created_at":"2022-11-23T22:26:27-08:00","updated_at":"2022-11-23T22:26:27-08:00","alt":"*hidden","width":790,"height":790,"src":"\/\/vesta-sleep.com\/cdn\/shop\/products\/ArtboardCopy_7_49e9e334-f825-4757-bdb7-8921be3094b1.jpg?v=1669271187","variant_ids":[42272232964248,42272232997016]},"available":true,"name":"SuperTree™ Soft Sheet Set - King \/ Cal King \/ Sage Green","public_title":"King \/ Cal King \/ Sage Green","options":["King \/ Cal King","Sage Green"],"price":24900,"weight":0,"compare_at_price":null,"inventory_management":"shopify","barcode":"","featured_media":{"alt":"*hidden","id":34844360966296,"position":21,"preview_image":{"aspect_ratio":1.0,"height":790,"width":790,"src":"\/\/vesta-sleep.com\/cdn\/shop\/products\/ArtboardCopy_7_49e9e334-f825-4757-bdb7-8921be3094b1.jpg?v=1669271187"}},"requires_selling_plan":false,"selling_plan_allocations":[],"quantity_rule":{"min":1,"max":null,"increment":1}}], "vendor": "Vesta", "type": "Bedding", "available": true, "options": ["Size","Color"], "price": 19900, "featured_image": "//vesta-sleep.com/cdn/shop/products/SUPERTREENEW_1.jpg?v=1654857366", "images": ["\/\/vesta-sleep.com\/cdn\/shop\/products\/SUPERTREENEW_1.jpg?v=1654857366","\/\/vesta-sleep.com\/cdn\/shop\/products\/tt.jpg?v=1654857366","\/\/vesta-sleep.com\/cdn\/shop\/products\/DuvetCover4_20_2x_3260ff88-1199-442d-9763-7e0157ff51d9.jpg?v=1654857366","\/\/vesta-sleep.com\/cdn\/shop\/products\/Bamboo_DuvetCover_2_2x_12cd9f92-5bf1-4c83-bce4-60ee63f1eee6.jpg?v=1654857366","\/\/vesta-sleep.com\/cdn\/shop\/products\/DuvetCover4_18_2x_1449525b-e5ee-41e6-bbcf-1e8fa792c369.jpg?v=1654857366","\/\/vesta-sleep.com\/cdn\/shop\/products\/SuperBamboo_DuvetCover_33_2x_f2286f11-410a-47b7-9ea0-8c28942b21e4.jpg?v=1654857366","\/\/vesta-sleep.com\/cdn\/shop\/products\/DuvetCover4_16_2x_1d4c27f0-bdcb-4a6f-a196-3de8901ac40c.jpg?v=1654857366","\/\/vesta-sleep.com\/cdn\/shop\/products\/supertree_0608_2.jpg?v=1654857366","\/\/vesta-sleep.com\/cdn\/shop\/products\/supertree_0608_33.jpg?v=1654857366","\/\/vesta-sleep.com\/cdn\/shop\/products\/supertree_sheet_pinegrey_1.jpg?v=1655198960","\/\/vesta-sleep.com\/cdn\/shop\/products\/Tree_Sheet_Set-addon.jpg?v=1655451284","\/\/vesta-sleep.com\/cdn\/shop\/products\/Tree_Sheet_Set-1_3x_141afc42-bd5b-497f-937b-420f5f063b4f.jpg?v=1663642758","\/\/vesta-sleep.com\/cdn\/shop\/products\/Tree_Sheet_Set-2_3x_309f61f1-6daa-454f-8ce6-6efd4548f37d.jpg?v=1663642770","\/\/vesta-sleep.com\/cdn\/shop\/products\/Tree_Sheet_Set-3_3x_f0503773-414b-45e5-b3b6-665d47f7f090.jpg?v=1663642797","\/\/vesta-sleep.com\/cdn\/shop\/products\/Tree_Sheet_Set-4_3x_85199791-71b2-4b7b-9ded-fc40faaa4666.jpg?v=1663642800","\/\/vesta-sleep.com\/cdn\/shop\/products\/Tree_Sheet_Set-4_3x_5b2515cd-59b6-414d-9902-a256e4487a3b.jpg?v=1663655617","\/\/vesta-sleep.com\/cdn\/shop\/products\/Tree_Sheet_Set-3_3x_563cc4cb-5a09-478a-aad7-4aca9d5c43b4.jpg?v=1663655619","\/\/vesta-sleep.com\/cdn\/shop\/products\/Tree_Sheet_Set-2_3x_32c91aba-b986-44b7-a7b9-127fa898c577.jpg?v=1663655625","\/\/vesta-sleep.com\/cdn\/shop\/products\/Tree_Sheet_Set-1_3x_68ee9dc7-f8b6-4212-96c6-4c8486c401df.jpg?v=1663655632","\/\/vesta-sleep.com\/cdn\/shop\/products\/ArtboardCopy_7.jpg?v=1669263294","\/\/vesta-sleep.com\/cdn\/shop\/products\/ArtboardCopy_7_49e9e334-f825-4757-bdb7-8921be3094b1.jpg?v=1669271187"] }
{"hidden_options":["Sage Green"],"availability_default_msg":"In stock - ships within 1-2 business days","special_variants":[{"status":"outofstock","variant_id":42272232964248,"availability":"Item out of stock - stay tuned"},{"status":"outofstock","variant_id":42272232997016,"availability":"Item out of stock - stay tuned"},{"status":"instock","variant_id":41707298193560,"availability":"In stock - ships within 1-2 business days"},{"status":"instock","variant_id":41707298324632,"availability":"In stock from overseas - delivery in 5-7 business days"},{"status":"outofstock","variant_id":41707298357400,"availability":"Item out of stock - stay tuned"},{"status":"instock","variant_id":41707298160792,"availability":"In stock from overseas - delivery in 5-7 business days"},{"status":"instock","variant_id":41707298226328,"availability":"In stock - ships within 1-2 business days"},{"status":"outofstock","variant_id":41707298291864,"availability":"Item out of stock - stay tuned"},{"status":"instock","variant_id":41707298259096,"availability":"In stock from overseas - delivery in 5-7 business days"},{"status":"outofstock","variant_id":41707298390168,"availability":"Item out of stock - stay tuned"}]}
THE SOFTEST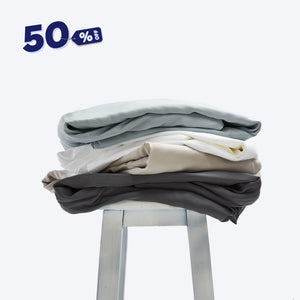 { "id": 7261685186712, "handle": "supertree-duvet-cover", "variants": [{"id":41707307892888,"title":"Full \/ Queen \/ Alaskan Snow","option1":"Full \/ Queen","option2":"Alaskan Snow","option3":null,"sku":"B224QAS","requires_shipping":true,"taxable":true,"featured_image":{"id":41707879497880,"product_id":7261685186712,"positio